Hollywood isn't that hard to figure out. When you get right down to it, the whole industry operates like a swarm of locusts. They'll swarm from blockbuster to blockbuster until they find one that works, that one movie that struck an instantaneous chord with audiences the world over. You greenlight sequels until the creative landscape is completely barren and even the most ardent fans have moved on to greener pastures. Then they move on too, to the next million dollar idea to run into the ground.
I say this from a place that's as close to "love" as I can for a nebulous corporate entity that feeds me what they think I want just so they can ring another $10 from my wallet. The summer blockbuster season is like Christmas for me. Sure, there's always someone who gives you socks, or that one toy that you were really into last year, but by and large they're big, fun and keep coming one after another. But even I can't defend the perennial practice driving me away from fandoms I ran toward because of how fresh they felt amid the general sameness I was getting from every other major franchise.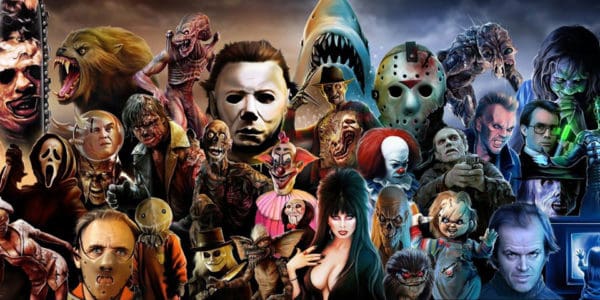 To this end, Horror movies seem to have it the worse. Sure, they don't reach as wide of an audience as the latest superhero slugfest or high-octane heist film, but they're dirt cheap to make, only need a single location to shoot on and can get away with a no-name cast that bigger productions can't find room for. Whatever modest profit they make more than covers their production costs, making them a reliable go-to for risk-averse executives needing to bring in a steady stream of cash.
This is why you see so many Halloween and Friday the 13th movies relative to Wonder Woman or even Iron Man. They might make the industry equivalent of pennies, but free money is still free money. That's also why their quality tends to nose-dive so hard after the first — maybe the second — movie: whatever talented people actually worked on it moved on to bigger and better things and studio executives were more concerned with profit margins than any discernable measure of quality.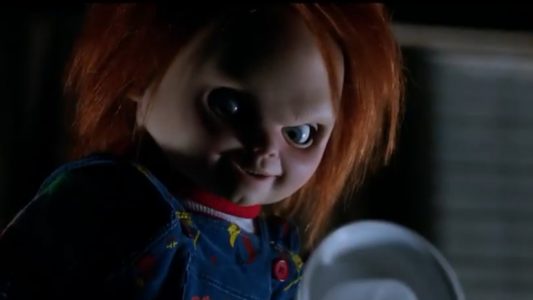 Somehow, one horror franchise has bucked this trend so hard as to call it a downright miracle. In the going-on thirty years since Child's Play premiered, it hasn't rebooted, has kept its sequel output to a relative minimum and has actually gotten better over time. To be clear, this is the movie about the oversized doll imbued with the soul of a serial killer trying to transfer bodies into the same snot-nosed brat since 1988.
It's true though. Except for the occasional bump in the road, namely Seed of Chucky, the movies have either maintained or ballooned in quality in the decades since its inception. Bride of Chucky was a horror-comedy masterpiece and Curse of Chucky proved to be the kind of white-knuckled slasher that just doesn't seem to get released in theaters these days.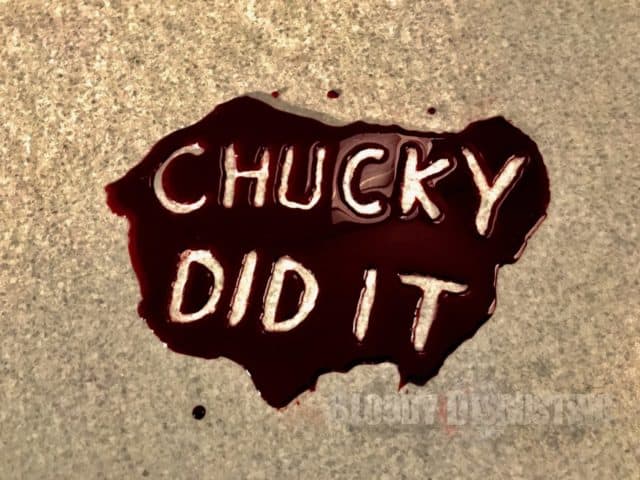 And now there's another one coming out. This week, the trailer for the upcoming Cult of Chucky hit the internet and looks to be exactly what you'd expect from this perplexing little franchise: a hard-R screamer worth whatever they're charging for admission these days.
The survivors of the murderous Chucky have formed a support group inside of a mental hospital: coming to terms with what happened to them while being constantly told that there was never anything to worry about. It wasn't real. Dolls, let alone Good Guy Dolls, don't get up and kill people.
To prove his point, the doctor who runs the group dabbles in a bit of immersion therapy: locking his traumatized patients in with Chucky to prove that it's all just in their heads. But that's when things take a wrong turn. Now there are multiple dolls running around, the patients are trapped inside the hospital with them and the good doctor seems to have something far more sinister in store for them.
I make no secret of the fact that I'm a fan of horror in just about whatever form I can find it. If ever there was a safe bet with this genre, the Child's Play series is where to find it, as bizarre as that might seem to say out loud.
Save