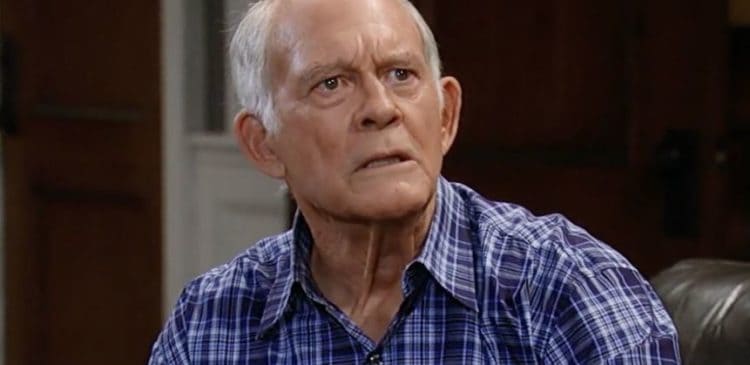 General Hospital fans know that Franco is finally caught up and onto what Obrecht is up to, and he is trying hard to talk her out of it. He knows where she is coming from, what this means to her, and what might happen if she's caught and actually goes through with this, but that doesn't seem to be stopping her from wanting to go ahead. He will continue to try and stop her by talking to her about it, but that doesn't seem like enough. We watched him open up to her and try, and she did not respond. She's having some problems and some issues with her plan, but she's not willing to back down at this point. She's got to keep going, and she's convinced herself that this is the moment that everything in her life has changed for the better. She will continue, and we don't know what this means for them.
But we do know that there is another set of problems going on. Sonny is beyond relieved now that Michael has told him the truth. He's not marrying Nelle to be with her. It's all part of his plan to take her down. Of course, Sonny is not happy that he waited this long to tell him, but he's glad it's all happening. And now he has one less thing to worry about and worry about at the same time. We are also watching as Carly is suffering for her decisions, and that's not something she can really help. However, she has to do what she has to do, and that's all there is to it. She's got to make some decisions, and they might not be easy on her. However, she will do what she can until her family can get her out.
What's Happening on General Hospital
Beautiful, heartbreaking scenes with Mike and Sonny today. @MauriceBenard @MaxGail @GeneralHospital #GH55 #GH

— Frank Valentini (@valentinifrank) July 19, 2018
Fans are so excited about the fact that some actors spend a lot of time tweeting as they watch the show every day, and Frank Valentini is one who is always online. He has more to say and do for this show than just about anyone else, and we feel as if we are beginning to really relate to him. For example, watching as Mike and Sonny have such intense conversations and bond they way they have has been heartbreaking and beautiful, and we are so sad that this father/son duo might not make it much longer with all that's going on with Mike. Can they overcome?
What's Next on General Hospital
"I know my rights and I refuse treatment." #GH55 pic.twitter.com/L1tE0xGVvG

— General Hospital (@GeneralHospital) July 19, 2018
The end of the week is going to bring with it some serious drama, and we aren't sure how anyone is going to handle that. For one, we are going to see that things will take a turn for the worst as there is a fire in the cabin that might end with someone dead. And if Peter dies, then Obrecht is going to have more problems than she can even imagine. She's not going to be happy if this happens, and it might even put her life in danger if she is there and tries to save him so that she doesn't get in any more trouble than she's already in. We don't know much more than that right now, but we know it will be explosive. Yes, that put was intended.
Valentin is currently desperate to get things on track in ever facet of his life, and we think that will make him make some big choices and some bigger mistakes. He's not in the right frame of mind to do things properly right now, and that doesn't seem to matter to him. He has a choice to make, and he has to get his life on track right now. If he cannot do it, he cannot make things happen for himself. He's in a bad place, and this is going to be a defining moment for him, his business, his life, and even for Nina. But we don't know if that's a good defining moment or a bad one. It's all relative to us at this point.
Stay tuned for more General Hospital and be sure to check out TVOvermind daily for the latest General Hospital spoilers, news, and updates.
Tell us what's wrong with this post? How could we improve it? :)
Let us improve this post!