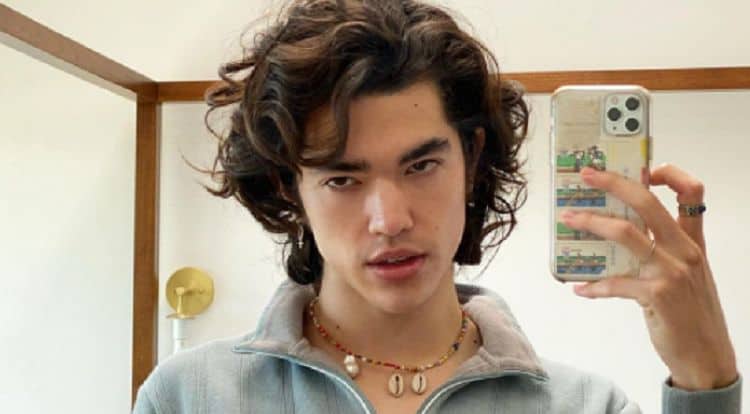 Conan Gray has always loved entertaining people, and that passion has officially become a career for him. Conan got his start as a YouTuber and he built a channel that now includes more than three million subscribers. In recent years, however, he has become well known for his work as a singer and songwriter. His unique sound and endless creativity have allowed his music to read people all over the world. His debut album, Kid Krow, was released in 2020 and fans are already looking forward to hearing another project from Conan. So far, his journey is a true testament to what can happen when perseverance and perfect timing come together. Keep reading to learn 10 things you didn't know about Conan Gray.
1. He Used To Speak Japanese
Conan was born in California to a white father and a Japanese mother. He and his family relocated to Japan when he was younger because of his grandfather's health issues. For a while, Conan spoke fluent Japanese but has since forgotten some of the languages due to being back in the United States.
2. He Moved Around A Lot When He Was Younger
Moving to Japan wasn't the only time Conan found himself having to adjust to a new place. He actually moved around quite a bit when he was younger. Although some people with similar experiences enjoy getting the chance to start overtime and time again, constantly being the new kid often resulted in Conan feeling out of place.
3. He Doesn't Like Being Labeled
Throughout his career, lots of people have had questions about Conan's sexuality. He had made it very clear, however, that he has no interest in letting people label him. In a tweet from February of 2018, Conan said, "y'all are so annoying all y'all ever wanna do is place a label on me just let me f**kin exist what the f**k". He added that it's totally fine if labels work for other people, but he has no desire for them to be used on him.
4. He Loves Fashion
Conan has a unique sense of style and his relationship with fashion has evolved greatly over the years. During an interview with NSS Magazine Conan said, "When I was younger, I was very afraid of being anything other than ordinary. I wore what I knew would help me blend in. But as I got older, fashion became a way of becoming myself. Wearing what I wanted to wear, having the ability to become somebody new each day— I love that about fashion."
5. He's A Very Shy Person
Many people will be surprised to know that Conan is shy because they're so used to him being in the spotlight and sharing lots of details about his life. Despite the fact that he's always been comfortable on the internet, he has always been a shy person in real life.
6. He Isn't Afraid To Get Out Of His Comfort Zone
Part of being a successful songwriter is having the ability to be vulnerable. This is something that Conan has been able to tap into as a musician. He told Don't Bore Us, " I always write about things that make me feel really uncomfortable or things about my own life that I think I'm the only person on earth who has that problem or who that's happened to."
7. He Hopes To Inspire Others
Conan loves getting the chance to share his music with the world, but he hopes that his songs do more than keep people entertained. One of his goals as an artist and as a content creator is to inspire people to know that they have the power to make their dreams come true.
8. He Has A Unique Songwriting Process
Songwriters typically have a process or a routine they like to follow when working on new music. Conan, however, has a bit of an unconventional approach. His songwriting process varies each time and typically starts with a random idea popping into his head for "no reason". He revealed to Coup de Main Magazine that his songs usually only take a few minutes to write.
9. UCLA Was His Dream School
A lot of things about Conan's life are nontraditional, but one traditional thing he has always looked forward to was the college experience. Conan has always wanted to go to UCLA. Although he was initially waitlisted, he was accepted into the school. Unfortunately, he was only able to attend for a short amount of time because his work schedule didn't allow him the time to attend classes.
10. He Was Scared To Release His Album
Conan already had a large fan base before he started releasing music, but he was still nervous about putting out his debut album. Like most other creative people, Conan puts a lot of himself into his work and he was nervous that it wouldn't be well-received by listeners. Luckily, the project turned out to be a huge success.