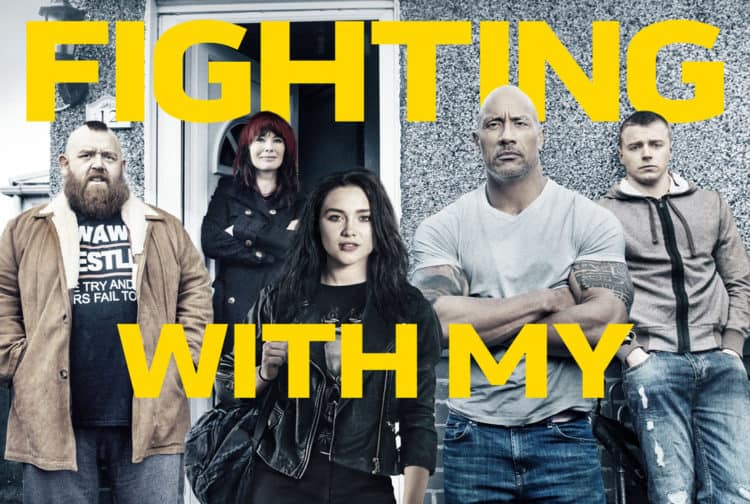 The Sundance Film Festival is kicking off on Thursday, with no shortage of star power. Some of the most-see anticipated films are Jake Gyllenhaal's Velvet Buzzsaw, Emma Thompson's Late Night and Olivia Colman's Them That Follow. Another film that is garnering buzz is Dwayne Johnson's family comedy Fighting with My Family, which will be making its premiere at the prestigious festival as the "Secret Screening". Johnson produced the film and also has a small role. The film is based on the true story of WWE Superstar Paige, who gained an opportunity to train for the WWE following years of obsessing over wrestling with her family. Ahead of the premiere we spoke with one of the film's creatives, accomplished composer Vik Sharma, and learned many new things including about the score including the fact that Blur's Graham Coxon contributed. Read the full interview here.
-You worked with Blur guitarist Graham Coxon on the score for Fighting with My Family. Can you tell us a little bit about this and what your collaboration was like?
Francis Ford Coppola tells this wonderful story about working with Marlon Brando for The Godfather. He had to film some screen tests, so set up an appointment to meet Brando at his home. He arrived, Brando wasn't ready yet, so he set up a bunch of props on a table – Italian coffee, saucisse, bread. Eventually Brando emerged and without missing a beat, started nibbling on the food, speaking in an Italian accent, gruff because the character had been shot in the throat, and seamlessly 'becoming' Vito Corleone right in front of Coppola – he even took a phone call in character. It was the stuff of genius.
Working with Coxon was a bit reminiscent of that! I would liaise with the director and music editor, write and record demo cues, doing the groundwork – laying down the structure, arrangement, tempo, hitting the beats of the scene.
Then Coxon would stroll in, plug in some unfeasibly beautiful custom-made telecaster and just…go. I wasn't too prescriptive and would make various suggestions, but I didn't want to dilute his creative energy – which was, at times, a privilege to witness.
Sometimes we had to tone it down – the director, Stephen Merchant, once observed that it sounded like we were just having a good time in the studio, which we were!
-What kind of research did you do to get a better feel for what Paige and her family are like? Did they have any input with the score?
Unfortunately, I didn't get the opportunity to meet the family during the production. That would have been very cool, of course. But, I watched the original Fighting With My Family documentary, various interviews with Paige and read articles about the family.
My principal influence and source of information was via extensive discussions with writer/director Stephen Merchant about his vision and insight into the Bevis family dynamic; particularly Paige and Zak – whose relationship is right at the heart of the film.
-In a previous interview you said you wanted to the vibe of the score to capture the "quintessential Britishness" of Paige. Can you elaborate on that and explain exactly what that may be?
Discussions about creating a musical identity for the film often led us to ask what makes Paige different. The ongoing struggle with her identity – who she is, where she came from – and how resolving that struggle would eventually be a catalyst to achieving her dreams. How her difference is really her greatest strength.
In the film, her journey takes her to the U.S. Watching her train and interact with other WWE NXT hopefuls we see her difference manifested in a lack of sophistication and finesse. She isn't as slick as the others, she doesn't look right, sound right or act right. It's a low moment for her.
But she has other qualities. Traits that have been overlooked – even ridiculed. She's an iconoclast, she goes her own way and is fiercely independent. She is honest and is incapable of artifice. She has grit and authenticity – what you see is what you get. And she's alternative – she's not the same as everyone else and that's precisely what makes her special.
Of course being gritty, authentic, independent and unconventional are qualities shared by a lot of people. But they also happen to be ones that Brits like to see in themselves, and that's often apparent in the music Britain produces – particularly British Punk and New Wave. The Clash, The Damned, The Buzzcocks, The Cure, The Fall – I could go on!
British Punk and the bands inspired by it became the musical gene pool for the film because we felt they shared the same attitude as Paige and her family.
That's why I asked Jason Cooper of The Cure to be involved, and why Graham Coxon was approached too. Coxon has an encyclopedic knowledge of punk music and over the course of his musical career, consistently demonstrated a knack of turning the kinetic energy and vibe of punk into something more universal and accessible.
-How long did you have to work on the film?
Prior to the post-production phase of the film, Stephen Merchant and I met and discussed the score on a number of occasions. It took us a bit of time to finally nail the sound – we explored a bunch of different creative avenues before landing on the stripped down, punky flavour of the final score. The actual scoring took place over the summer of 2017 – so after about 8 to 10 weeks we had the majority done.
-You also scored Netflix's Jack Whitehall: Travels with My Father. Can you talk about what that experience was like? How would you describe your score for that show?
I was brought on-board by the director, Christian Watt. We'd previously worked together on An Idiot Abroad amongst other things. Both he and series producer, John Hodgson had a very strong idea of what the music should sound like – particularly the opening credits. It was important that the music could somehow combine the stuffy, sardonic character of the father with Jack Whitehall's more youthful, adventurous nature. In real terms that meant playing around with influences that stretched from Paganini to dubstep. We threw everything at it!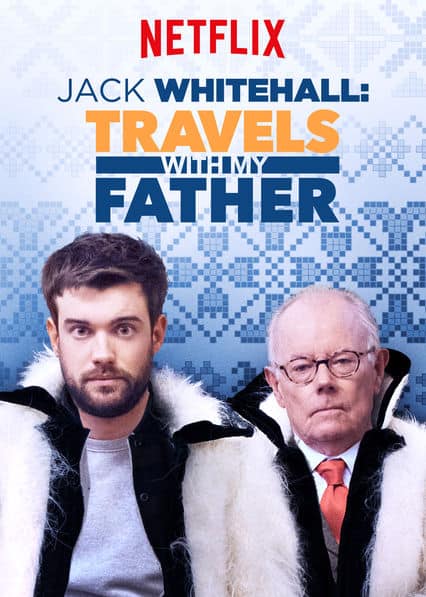 -You have scored both film and tv, which do you think is more challenging to score?
Well with factual TV, you're not really scoring per se, you just kind of pump out a ton of cues which get carved up and put to picture in the edit suite. The challenge there is to try and agree on an approach that has the flexibility to work for content that is often subject to sweeping changes.
Scripted TV and film share many commonalities and challenges. The difference is that the stakes are higher for film – the budgets are much bigger. But, that also means a composer has the opportunity to build a team; music editor, orchestrator, quality session players and ensembles – all of which undoubtedly improves the quality of the end product. You also have the opportunity to create, unwrap and reprise certain thematic elements in a feature length film that feels quite satisfying as it's achieved in a single viewing experience.
-Has there been a recent film or television score that you have particularly enjoyed?
I have enjoyed a bunch of brilliant scores in the last year.
I thought Colin Stetson's score for Hereditary was astonishing – the use of wind instruments rather than synth pads to create an organic, evolving sense of dread sounded both innovative and terrifyingly effective.
Johnny Greenwood's score for You Were Never Really Here was a masterclass in avant-garde guitar music – riffs, pumping percussion, strings. A joy to behold. As was Thom Yorke's score for Suspiria which combined beautiful, glacial solo piano and vocals with spine-chilling discordance steeped in the European electronic tradition.
My absolute favourites – for TV and film, were both by Nicholas Britell. The theme for Succession perfectly evokes the crooked bombast of the Roy family, but it's his score for If Beale Street Could Talk that stands out. A musical landscape rich in romanticism, jazz and experimentation, it is a work of real artistic substance.