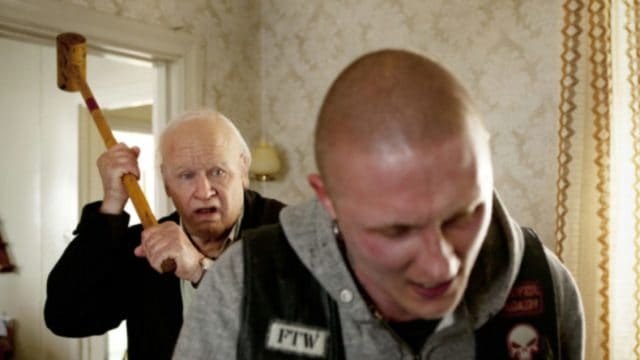 The 101-Year-Old-Man Who Skipped Out on the Bill and Disappeared — Unassumingly name-dropped on the list of movies coming to Netflix this month is this mouthful of a movie, based on the improbable Swedish movie The 100-Year-Old Man Who Climbed Out the Window and Disappeared. When Netflix started producing original programming a few years ago, I was excited about the potential of original Marvel series and network revivals of canceled shows, same as everybody. I was even excited about some of the movies that they were starting to churn out (like 80% of this year's Oscar-nominated documentaries and the criminally under-seen Hush). I never for one second thought, however, that we'd get sequels to obscure foreign comedies that next to nobody has ever heard of, let alone ones as good as this movie's namesake.
The 100-Year Old Man Who Climbed Out the Window and Disappeared is a bizarre comedy, especially coming from the same country whose movies all end up feeling like The Girl with the Dragon Tattoo and Let the Right One In. It featured an ancient man who absent-mindedly escaped from a nursing home on his one-hundredth birthday and recounts his storied life while getting into a harried adventure with random passerbys involving a mobster's briefcase stuffed with 50 million kronor. It's basically the Swedish version of Forrest Gump, and I'm excited to see what direction the sequel goes in.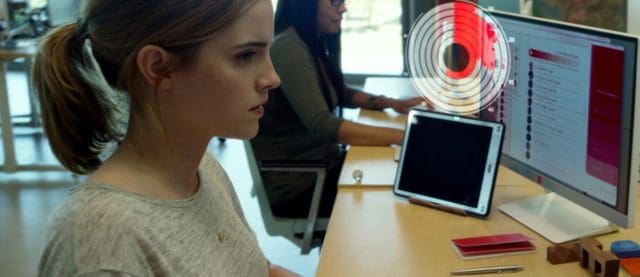 The Circle — Hollywood seems obsessed with making the internet scary. Nobody cared about FearDotCom and even fewer cared about Unfriended. Yes, technology — and the internet especially — is a cause for legitimate concern, but it has been proven time and time again that ghosts in wifi are not.
Unlike most fictional, tech-based causes for alarm, The Circle appears to be taking a more measured approach. Rather than some supernatural horror lurking menacingly behind the coded ones and zeroes, it appears to be more of a surveillance thriller: essentially what would happen if Edward Snowden worked for Google instead of the government. And with Tom Hanks, Emma Watson, Karen Gillan and the late Bill Paxton rounding out the cast, there might just be more to this movie than its lackluster pedigree might suggest.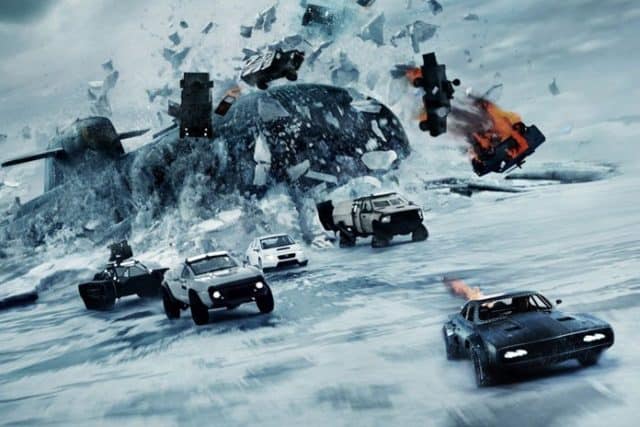 Fate of the Furious — I don't know how we got to a point in time when The Fast and the Furious — a Point Break rip-off starring Vin Diesel — is the poster child for socially inclusive, critically acclaimed blockbusters, but here we are. Sometime around the fourth or fifth one of these, the franchise hit an unexpected stride of high-octane action, continuity-heavy narrative and smarter-than-necessary writing that clicked with critics and general audiences alike. And although Paul Walker has sadly left us following Furious 7, the franchise — including its expansive cast of characters — remains, and hits the road again.
Despite the tragic absence of fan-favorite Brian O'Conner, the rest of the franchise hasn't lost a beat. The trailer is just as ridiculously over-the-top as you would expect with this franchise, including an arctic tank chanse, Lamborghinis being chased by submarines and waves of remotely driven cars flooding the streets of Cuba. And with the franchise finally going "full comic book" — with remaining headliner Dominic Toretto betraying his team and joining up with a cyber terrorist and the team forced to join forces with Furious 7's super-villainous Deckard Shaw — I'm can't wait to see how truly ridiculous the eighth franchise outing can get.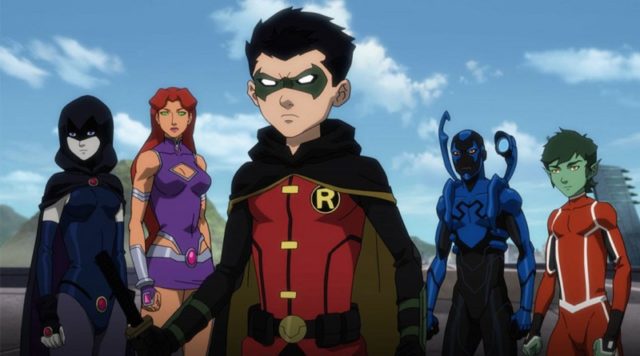 Teen Titans: The Judas Contract — Say what you will about the recent live-action DC movies, but the company's humbler, animated films have been nothing short of exception. Starting in 2014 with Justice League: War, DC's new animated shared continuity films have been just as good as your average Marvel production, with an iconic version of the titular Justice League and what is probably the second best Batman ever put to screen. And with last year's Justice League vs Teen Titans introducing the eponymous "Jr. Leaguers" to the franchise, the company's looking to outdo the fondly remembered 2003 animated series.
Tackling what is undoubtedly the team's most famous storyline, fan favorite Titan Terra is introduced to the team while the villainous Brother Blood enlists Deathstroke to abduct the Titans. While it might prove to be too much to juggle for one movie, DC's earned the benefit of the doubt when it comes to their animated division, and director Sam Liu (previously responsible for Justice League: Gods and Monsters) has proven more than a match for difficult subject matter.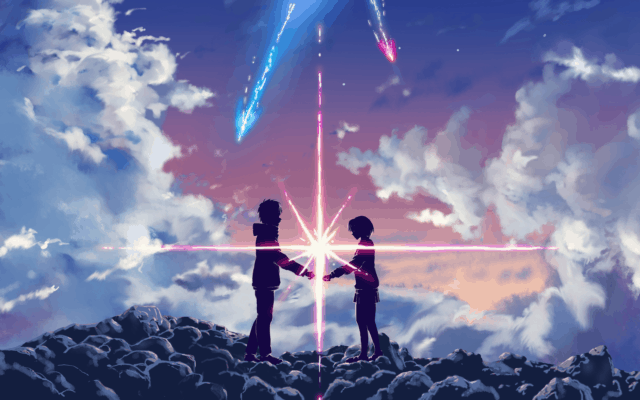 Your Name — Technically a 2016 release, this anime film finally gets proper stateside distribution later this month. Often called one of the best movies from last year, and arguably robbed of a Best Animated Feature nomination at the Oscars, there is no movie from 2016 that I want to see more.
Director Makato Niitsu has proven to be one of the best directors in any medium working today, although he is a particular stand-out when it comes to animation. His previous films — which include 5 Centimeters per Second and The Garden of Words — are among the best of their kind. In that tradition, Your Name has been given immaculate ratings from critics the world over, with particular praise directed at its innovative story, richly developed characters and pristine animation.
Save