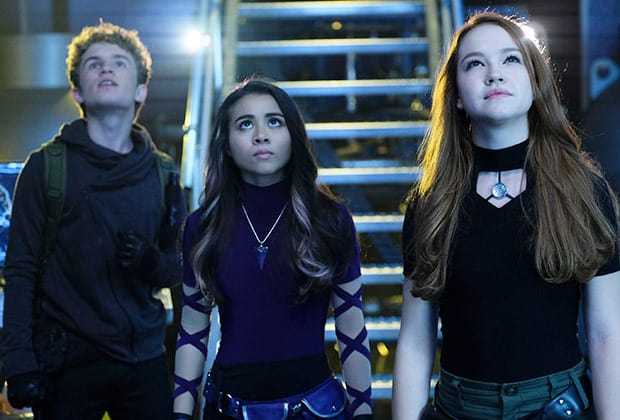 Kim Possible, which was the Disney Channel's second animated original series, entertained viewers from 2002-2007. Twelve years later the teenage heroine made a resurgence with a live action film and now the announcement that the whole animated series will be available on Disney's upcoming streaming service Disney+. The film, which premiered a few months ago and continues to be shown on the Disney Channel, introduced a whole new generation to Kim and Ron (her best friend and sidekick) as they try to save the world from evil villains. What would an action movie be without an action-packed score? Ask Emmy- winning composer Jim Dooley, as he was tasked with bringing the film to life, musically. In the below exclusive interview, Jim discusses scoring Kim's character as epic as Tom Cruise's character in Mission Impossible. Read here:
-In a previous interview you said that you wanted the hero theme to be more rock n' roll. Why was that? What do you think are some of the greatest hero themes you've heard from other films/tv?
From the beginning it was decided not to play anything too 'feminine' regarding Kim. She's a powerful person that fights hard and giving her an edge was important from the start. The best hero themes? Here are my favorites. Rocky, Star Wars, Superman, and Indiana Jones
-How involved were the 2 directors, Zach and Adam, with the score for the film? Is there one suggestion in particular they made, that helped shape the score that you wouldn't have thought of?
Again, I was directed to embrace Kim as a traditional action hero as epic as Ethan Hunt in Mission: Impossible. It allowed me to not think of her as a young woman but a powerful force above gender and age.
-We have been seeing more and more strong female characters on TV recently. Whenever you were scoring Kim Possible, was one of your goals to build her up with the score?
Yes, we wanted to give her the grandeur of the greatest action heroes.
-Can you discuss your theme for Dr. Drakken? How would you describe it?
That was tricky. I need a villain theme that would read quickly. That theme has the dissonance at the very beginning so you can tell who it is right away. Some themes develop slowly over time. For example, John Williams' Superman theme doesn't have a major or minor third in it until the very end. That allows him to build it up slowly over time. For Drakken I needed something that did the opposite. Instant Villain!
-Are the evil characters or "bad guys" in projects you have worked on more fun to score, because they can be a bit more over the top and outlandish?
The comedic elements in Drakken and Shego really allowed me to have some fun with the score. Most of the time to get it right you have to get out and let the comedy breathe. That's when you know it's good. Funny music doesn't make characters funnier.
-If there were to be another Kim Possible film, how would you score if differently than this recent one?
Well, it depends on what she is up against. Is it a friend or foe? Is it from within or without? No matter what it is it has to have heart. Kim does everything from the strength of her heart.