Comedy is arguably the hardest subject to write. All movie and television genres are subjective. However, there are so many types of comedies that it's especially hard to get everyone to love them. The best comedies are the ones that make people laugh. However, some people love raunchy and crude humor. Others absolutely hate it. The same thing can be said for every single specialty genre in the comedy spectrum.
That also means a few comedies might not get the glowing rotten tomatoes scores that most filmmakers strive for. Still, that doesn't particularly make them bad. It just means that most critics didn't particularly find that sort of humor amusing. Of course, this list is subjective itself, as some may find these comedies unbearable. However, more often than not, these comedies are recommended by the masses because they do find them hilarious. Here are the five underrated comedies that weren't treated kindly by rotten tomatoes critics.
Big Daddy
rotten tomatoes critic score – 39%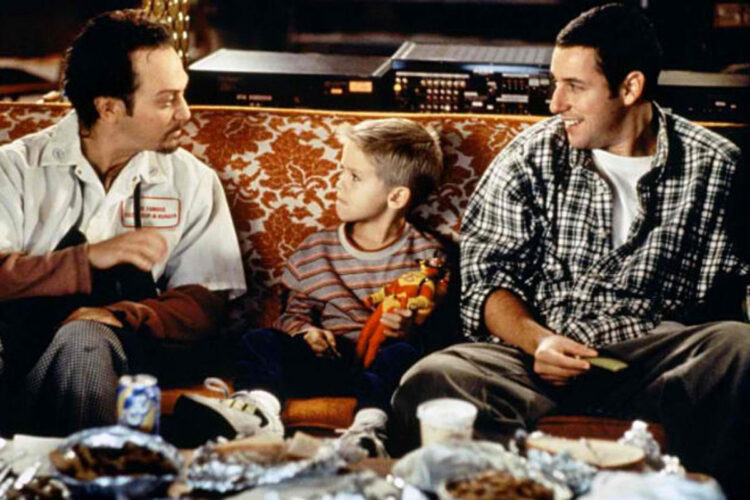 Adam Sandler's films can be hit or miss. The actor himself is actually a tremendous performer who nicely showcased his talents in various movies such as Uncut Gems and The Wedding Singer. However, there's no denying that Sandler has genuine stinkers, such as Jack & Jill. On the flip side is Big Daddy, a well-intentioned comedy that most critics panned.
Big Daddy has a nice message about growing up and responsibility. In the midst of the silliness of the film about Sonny Koufax adopting a five-year-old kid, there are genuinely heartwarming moments that go along with some of the comedy. Is the humor juvenile? Yes, but it's hard not to laugh at moments like the Kangaroo Song scene. Unlike films like Jack & Jill, Big Daddy has a meaningful purpose in its message. It still shines through, even though crude humor dominates it from time to time. Altogether that makes it one of the most underrated comedies out there.
The Hot Chick
rotten tomatoes score – 21%
Rob Schneider has an even worse reputation than Sandler when it comes to his films. Often, Schneider flicks go after the lowest common denominator. With The Hot Chick, though, it surprisingly works. Part of the reason that the 2002 feature has plenty of laughs is due to Schneider's commitment to the material. Basic scenes like him sexually licking his latte in front of the clerk or the dance sequence are so hilarious because of the charisma and energy that the actor puts into the role. The Hot Chick won't be the best film you'll ever see, but it's definitely one of the most legit underrated comedies.
White Chicks
rotten tomatoes score – 15%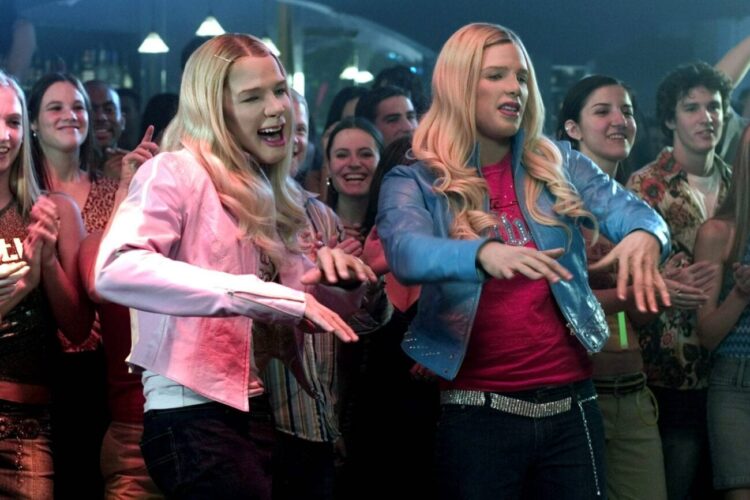 Do Marlon and Shawn Wayans make the weirdest-looking women imaginable? Yes! Does the comedy go for easy race-related humor that you can see coming a mile away? Absolutely! Will you be hard-pressed not to laugh at ridiculous moments such as Terry Crews signing "A Thousand Miles" by Vanessa Carlton? Definitely! The race and female-related gags are more hit than miss, with the actors truly making these characters and jokes work. Granted, it's hard to believe that another human with proper brain cells would buy that Marcus and Kevin would pass as the Wilson twins. However, there are too many funny gags and jokes to actually care about the Wayans brothers unbelievably passing as White girls.
Space Jam
rotten tomatoes score – 43%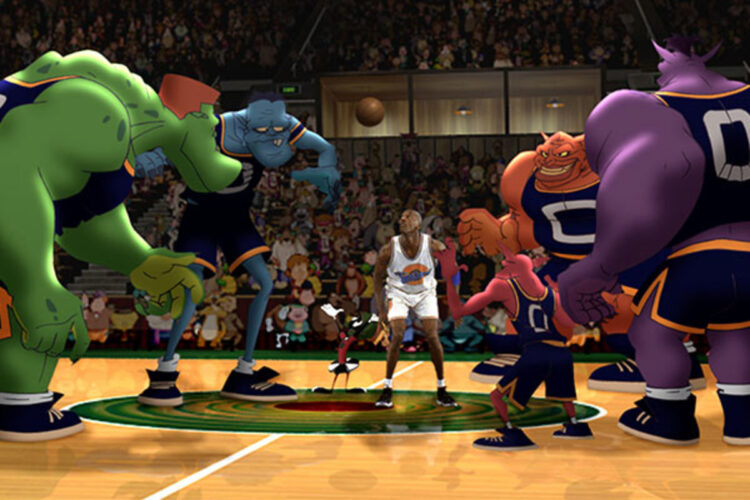 Let's get this fact out of the way — Michael Jordan shouldn't quit his day job. He came off as a bit stiff, and the charisma seems sucked out of the legendary basketball player. Still, Space Jam is a funny romp that's aided by the colorful Looney Tunes characters. Everyone from Bugs, Daffy, or Lola makes every one of their scenes pop, thanks to their signature brand of humor. The blend between the real world and animation is surprisingly crisp, and the basketball sequence in the climax is genuinely thrilling to watch. Space Jam defined the childhood of many kids in the 90s because it was a simple, fun time from beginning to end.
Bad Teacher
rotten tomatoes score – 45%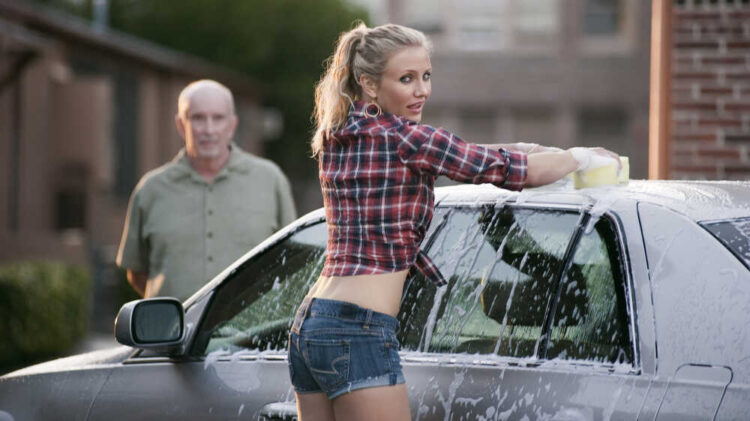 Cameron Diaz really shines through in this raunchy comedy. Though the actress plays an often mean-spirited teacher and gold digger, the film does a solid job of developing her character throughout the film. The bold and crude jokes only add to the hilarity of the film. Admittedly, Bad Teacher isn't as funny as it could've been. However, it has a strong, committed cast that helps prop up the humor. Big shout out to Jason Segel, whose argument about Michael Jordan was downright hilarious.