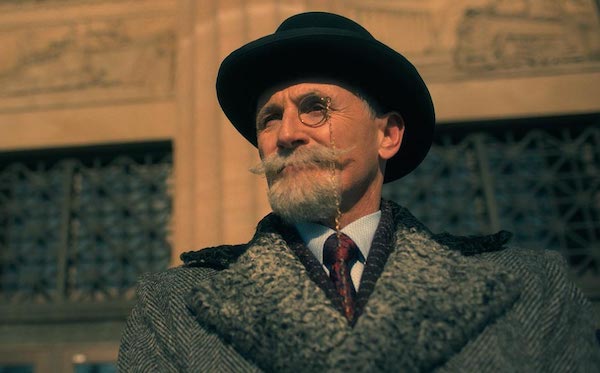 The entertainment industry has a very short memory, but one person it can't forget it Colm Feore. With almost 40 years of professional experience to his name, Feore's career has been both long and successful – and he's still got lots more to give. He has over 160 acting credits on his resume, but Colm is best-known for his roles in shows like 24, The Borgias, and The Umbrella Academy. He has also appeared in several popular films such as Jack Ryan: Shadow Recruit and The Amazing Spider-Man 2 His skills have gotten him attention all over the world and he has won several awards for his work. Keep reading for 10 things you didn't know about Colm Feore.
1. He's Originally From Boston
Many people will be shocked to know that Colm Feore is actually from the United States. He was born in Boston and lived there for a few years before his family relocated to Canada for his father's job. He has lived in Canada ever since and is widely considered a Canadian actor.
2. He's A Big Shakespeare Fan
In addition to a very impressive on screen resume, Colm also has lots of theater experience. He has been a part of several Shakespearian production and is a big fan of the legendary playwright's work. He told the CBC, "The study of Shakespeare, I have always found, has been enormously soul-fulfilling and useful."
3. He's Bilingual
English and French are both national languages in Canada and Colm speaks both of them. However, it is commonly reported that he is fluent in French, but he says that isn't true. In an interview Colm said, "my French isn't fluent. I can pretend to speak French fluently because I have a few tricks…Recently, I've been doing movies that have French in it, and so I've had to get a lot better at it."
4. His Wife Is Also In The Entertainment Industry
Colm's wife, Donna, also works in the entertainment industry. She is a choreographer and a theater director who has worked with the National Arts Centre. The couple has two children together: a son and a daughter. Colm also has another son from his previous marriage.
5. He Likes To Read
Colm spends a lot of time rehearsing and studying his characters, but when he gets a chance to take a break he enjoys reading. Since COVID-19 has left productions across the whole industry completely halted, he has been spending a lot more time catching up on books.
6. His Kids Went To School With Justin Bieber
For many years, Colm was considered the most famous person to come out of Stratford, Canada. That is until Justin Bieber came along. Ironically, Colm's kids actually went to school with the Biebs. Colm told Reader's Digest, "Justin was at the same school as my kids. He was very impressive back then, in the mid-2000s—he once tried to do a backflip in the gym to get the attention of some girls at a dance my wife was chaperoning, and he got a big bloody nose. But he's done very well. We're very proud of him."
7. He's Classically Trained
Colm's love for Shakespeare likely has a lot to do with the fact that he is a classically trained actor. He studied at the National Theatre School of Canada. His classical training has definitely come in handy over the years and helped him become the versatile actor he is today.
8. He Practices Acting In Everything He Does
Colm is definitely the kind of person who takes his work home with him. In fact, one of his favorite things about acting is that it's something he can practice while he's doing other things. He once said, "One of the things that I like about acting is that I work at it all the time. I might be chopping onions as Trudeau and stirring a pot as somebody else. I'm trying things on for size…"
9. He's Not Very Active On Social Media
Social media is almost a necessity these days, but Colm appears to be old school in that way. Colm isn't caught up in all the hype of posting his every move on social media. He has accounts on Instagram and Twitter although they are not verified. Although he's posted on both accounts, he isn't very active on either.
10. He's Worked With Denzel Washington
Colm has gotten the chance to work with lots of big names over the course of his career, one of which is the legendary Denzel Washington. The two were both stars in a production of Julius Caesar that ran in New York City in 2005. Colm played Cassius and Denzel played Brutus.
Tell us what's wrong with this post? How could we improve it? :)
Let us improve this post!