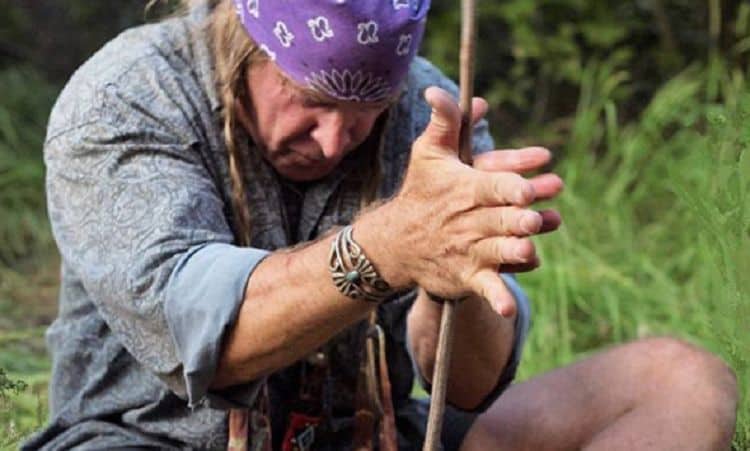 Have you ever thought about whether or not you have what it takes to survive in the wilderness? If you've ever seen theDiscovery Channel series, Dual Survival, you probably have. As one of the show's original co-hosts, Cody Lundin got the chance to share his survival philosophy with the world. His methods of living off the land proved to be an effective way for people to sustain themselves without the comforts of modern technology. Since leaving the show after season four, Cody has stayed away from the spotlight, but that doesn't mean he isn't still living the lifestyle he became famous for. Keep reading for 10 things you didn't know about Cody Lundin.
1. He's Active on Social Media
When most people hear that Cody lives off the grid they automatically assume that this means he doesn't utilize technology in any way. However, this isn't true. Surprisingly though, he does have social media accounts and he is fairly active on Instagram and Twitter.
2. He Moved Around A Lot As A Kid
Cody is an only child and he grew up with a father who was in the military. He and his family moved around a lot and even spent some time living out of the country. From an early age, Cody developed an interest in being self reliant and he had a natural talent for figuring things out.
3. He's An Author
Cody has always been passionate about sharing his survival techniques with the world and reality TV isn't the only way he's been able to do that. He has written two books: 98.6 Degrees: The Art of Keeping Your Ass Alive which was released in 2003 and When All Hell Breaks Loose: Stuff You Need To Survive When Disaster Strikes which was released in 2007. He hasn't mentioned whether or not he has plants to release more books.
4. He Studied Depth Psychology
Education has always been important to Cody and he's the type of person who enjoys learning new things. After high school, he attended Prescott College in Arizona where he earned a bachelor's degree in depth psychology and holistic health. His understanding of psychology and health have definitely come in handy as he's started to build his business and teach other people his survival skills.
5. He's Worked With Other Major Networks
Many people are most familiar with Cody from the work he did on Dual Survival, but Discovery isn't the only network he's worked with over the years. He has provided consulting services to several other major networks including PBS, National Geographic, and the BBC.
6. He Has A Unique License From Arizona Game and Fish
When it comes to living off the land, Cody is really true to his lifestyle. He is the only person in the state of Arizona a license to catch fish with his hands. He also has a permit from Arizona Game and Fish to collect roadkill. It's unclear what Cody does with any roadkill that he may pick up.
7. He's A College Professor
In 1991, Cody founded the Aboriginal Living Skills School in Arizona where he welcomes students of all ages to learn survival techniques. However, that isn't the only place where Cody is an official teacher. He has also been an adjunct professor at several colleges and universities in his local area.
8. He Sued The Discovery Channel
Cody's departure from Dual Survival was shocking to a lot of people. The reason behind him leaving was even more shocking. Apparently, Cody has been fired from the network for what he said was a difference in opinions regarding safety. Cody went on to allege that his co-host, Joe Teti, threatened to kill him. As a result, Cody sued Discovery and alleged that they purposely edited footage to make portray him in a negative light when in reality he was fearing for his life.
9. He Enjoys Visiting Cities
Cody lives on a homestead he built that runs completely off solar power. It goes without saying that he enjoys living a peaceful and simple life. However, that doesn't mean that Cody doesn't ever leave his environment. During an interview with Outdoor Revival he said, "I enjoy visiting cities, but I'm not a fan of being around them too long."
10. He's Available For Speaking Arrangements
Cody's days on reality TV may be done (at least for now), but those interested in getting firsthand knowledge from him can access him in other ways. He is available for speaking opportunities at different events. Cody can even collaborate directly with you and/or your organization to make sure that what he is speaking on meets your specific needs.