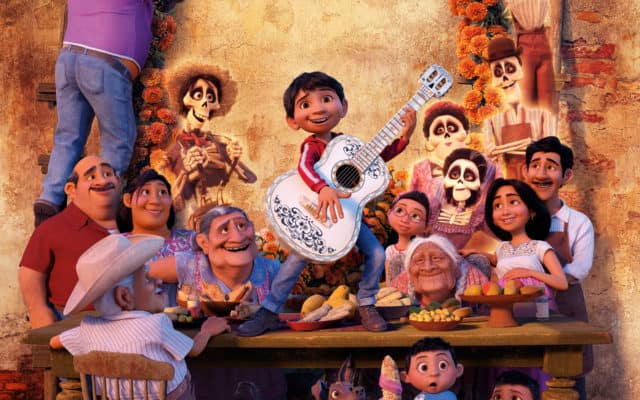 There was never any doubt that the latest Pixar movie was going to be anything other than a must-see. Like the Marvel Cinematic Universe, it seems almost impervious from making a bad movie. Even its worst offerings have at least been solidly entertaining, and its best are among the first genuine classics to emerge from 21st Century filmmaking.
So it should come as no surprise to anybody that — spoiler alert — Coco is easily one of the best movies of the year. More than that, even, it is one of Pixar's absolute best outings: thanks to its thrilling story, exceptional animation, emotional music numbers and strongly relatable characters. So when I say that Coco is undoubtedly the best movie that you can see in theaters right now, and likely through the rest of the year, understand that it's not just me jockeying for Disney or blustering against Justice League. It is a genuine treasure that as many people as possible should go out of their way to see on the big screen while they still can.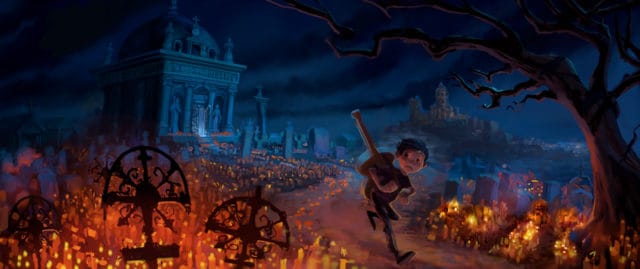 Anybody who has been paying attention to animated films released over the past few years will notice right away that Coco bears a striking resemblance to another, equally excellent, film: The Book of Life. Both features feature protagonists who are — or at least want to be — musicians. Both men are opposed by their staunchly traditional families, who want them to go into the family business. Both unmeaningly venture into the otherworldly Land of the Dead on Día de los Muertos, where they reunite with their deceased ancestors. Both need to save their ancestors from crossing over into the purgatorial Land of the Forgotten due to their living families' lives being threatened a world away. Both emerge reinvigorated with life, having earned their families' understanding, now able to pursue their lives as musicians.
Despite the shockingly point-by-point parallels between the two movies' plots, begin and end on the surface levels. The specific context of these stories — the movies' characters, themes and narrative through-lines — are completely different: not necessarily better or worse, just preoccupied with very different priorities.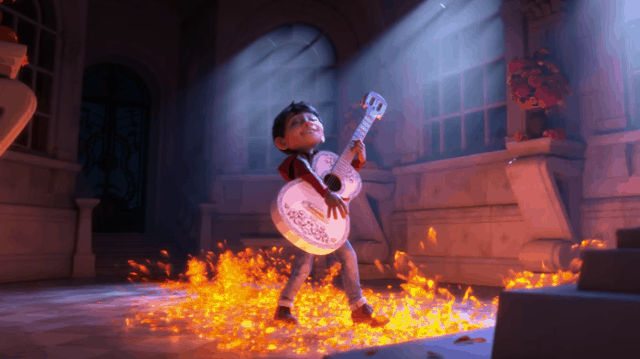 The best comparison I've seen describing their differences is that The Book of Life is Harry Potter while Coco is The Lord of the Rings. The former is more concerned with teaching and moralizing to children, whereas the latter is more concerned with sweepingly epic storytelling. Both have their place, and both are equally good in their own way, but they are by no means the same movie.
Coco is perhaps the most emotionally charged film of the year thus far. I can't think of a single one that has come out in the last eleven months to even come close to it in terms of its nuanced and affecting approach to the struggles between individual ambitions and family dynamics. Only Guardians of the Galaxy Vol. 2's "Fathers and Sons" touches the effectiveness of Coco's soundtrack, and even then, only one saddening moment ("Remember Me"). The rest of that movie's soundtrack, regardless of how excellent it is in the context of its film, doesn't quite reach the highs of "Un Poco Loco," the bitter sweetness of "Everyone Knows Juanita," the chilling wails of "La Llorona" or the swelling joy of "Proud Corazòn."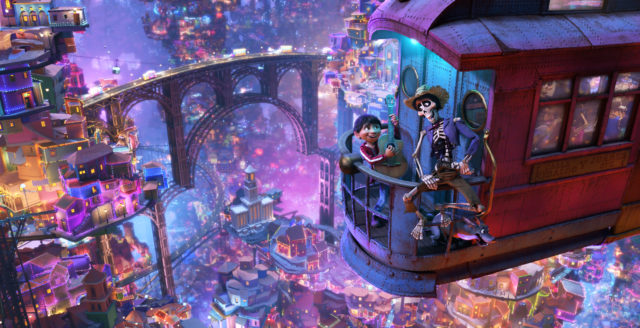 Coco is in that rare category of Pixar movies — indeed, of animated movies as a whole — that is so perfectly suited to its medium and so perfectly executed in that medium as to be impossible to imagine taking any other form. It is a deeply complicated film whose best features will likely be overlooked because "cartoons are for kids" (they're not). It is as excellent of a film as you are likely to see this year, regardless of its rating or intended audience, and you (yes you) would be remiss to pass it by.
Rating: 4/5
Buy on BluRay: ¡Sì!
Tell us what's wrong with this post? How could we improve it? :)
Let us improve this post!