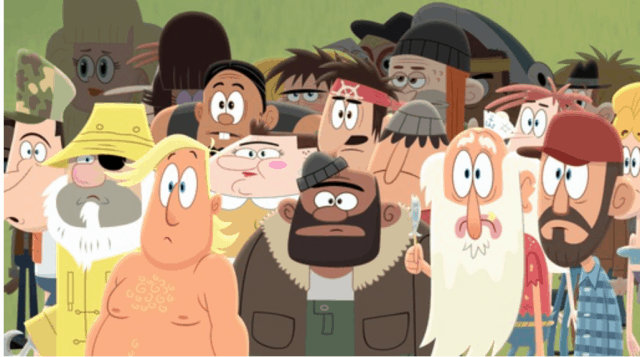 Why did I not know about this? I think I've seen the movies Cloudy with a Chance of Meatballs and Cloudy with a Chance of Meatballs 2 at least 600 times. If it weren't for Cartoon Network emailing me that a new trailer would be coming out prior to the release of the show in March, this information may have slipped right past me. My son is going to be ecstatic with this information.
The series will be a prequel, featuring the high school years of Flint Lockwood, the eccentric young scientist in the films. In his adventures, he will be joined by Sam Sparks, a new girl in town and the school's "wannabe" reporter, along with Flint's dad Tim, Steve the Monkey, Manny as the head of the school's audiovisual club, Earl as a school gym teacher, Brent as a baby wear model, and Mayor Shelbourne, who wins every election on the pro-sardine platform.
This is an idea I can 100% get behind. I'm personally a big fan of "Cloudy" and felt the movie catered as much to adults as it did children (which is something I love when cartoons do this). While the voices won't be the same as the movie I'm not too worried about it.
This will be a welcomed addition to our household.