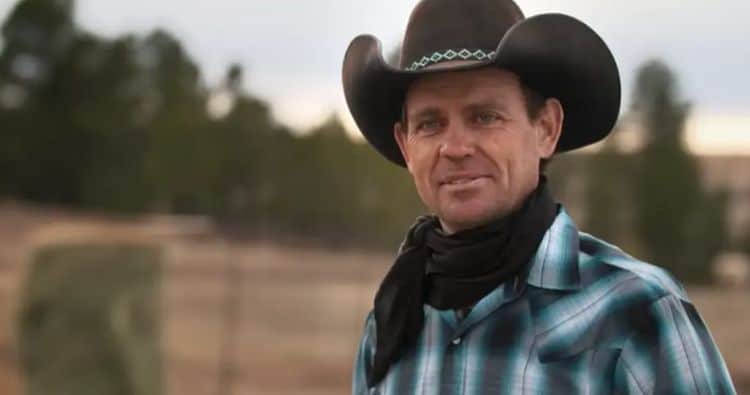 Even though dinosaurs have been gone for millions of years, they have left an impact on the world in more ways than one. For centuries, people have been obsessed with studying dinosaurs and uncovering evidence of their existence. Some people, like Clayton Phipps, have even made careers out of it. Clayton has a natural talent for searching the earth for fossils. Throughout his career as a fossil hunter, he has made lots of amazing discoveries. He has also been able to earn some money in the process. Clayton is now one of the stars of the Discovery Channel's new series, Dino Hunters. Keep reading for 10 things you didn't know about Clayton Phipps.
1. He's From Montana
Hard work and a little swear certainly isn't new to Clayton. Even before he started looking for fossils, he already had lots of experience navigating the land. Clayton was born and raised in Montana where he grew up working outdoors. When his father passed away, he inherited a small ranch.
2. He Initially Started Looking For Fossils To Supplement His Income
The ranch that Clayton inherited was too small for him to make enough money to support his family with, so he started looking for ways to increase his earning potential. He told PS Mag, "I decided to quit my job to run the ranch and look for fossils to help supplement our income. My hope was to find something really great so I could buy more land."
3. He Found One Of The Most Important Fossils In History
When Clayton was just three years into his fossil finding career, he made one of the greatest discoveries in history. He discovered the bones of a a tyrannosaurid and a horned ceratopsian in mid battle which has since been dubbed "Dueling Dinosaurs". The remains are estimated to be worth about $6 million dollars and they started an intense battle over who has legal rights to remains found on private property. The court ultimately ruled that fossils found on private property belong to the property owner.
4. His Son Is Also In The Fossil Business
The apple certainly didn't fall far from the tree when it comes to Clayton and his son, Luke. Luke is also interested in searching for dinosaur fossils and is also featured on the show Dino Hunters. With a teacher as good as Clayton, Luke definitely has the potential to make some great discoveries.
5. His Great Grandparents Were Pioneers
Clayton comes from a long line of people who have made their living by working the land. His great grandparents were pioneers who were allowed to claim land in the Montana area. Many of them worked as ranchers, and Clayton has chosen to continue the family tradition.
6. His Nickname Is Dino Cowboy
Clayton is often referred to as the Dino Cowboy, a nickname he was given by his friend, Mark Eatman. Clayton says the name simply came about when Mark introduced him to a local land owner as the Dino Cowboy. The name has stuck with him ever since.
7. He Doesn't Have Any Formal Training
Fossil hunting is usually done by academics who are trained in archeology. However, that isn't who Phipps is at all. In fact, he is technically considered an amateur in the industry. Lots of academics don't particularly like the work Phipps does, but he believes that contributions by amateurs are very important. He notes that without amateurs like him, the dueling dinosaurs may have never been discovered.
8. He Likes To Keep His Personal Life Private
Even though Clayton is on the path to becoming a reality TV star, he isn't the type of person who loves the glamour and attention that usually comes with that title. Clayton prefers to live a private life and he doesn't share many details about what he has going on outside of his work.
9. He's Not Active On Social Media
If you were hoping to find Clayton on social media, you might just be out of luck. He doesn't appear to be very active on social media. It doesn't look like he has an Instagram account at all. He has a personal Facebook page, but he doesn't update it very often.
10. He Hopes His Show Will Be Entertaining For The Whole Family
Clayton isn't looking to become famous for his work on the show. He is very passionate about what he does and he simply hopes to educate people on the realities of looking for fossils. More than anything, though, he hopes Dino Hunters will be a show that people of all ages can enjoy.