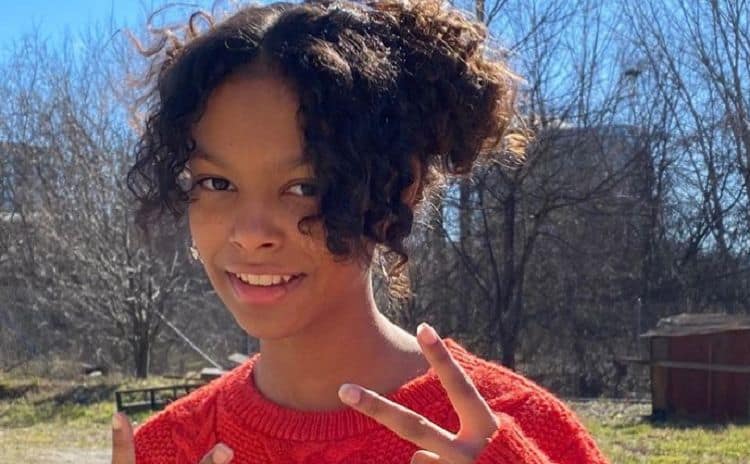 Kyliegh Curran isn't even old enough to drive yet, but she's already going place. The talented young actress has been acting professionally for more than five years and she's already shown that she has what it takes to have a successful career in the industry. She became very widely known in 2019 when she starred as Abra Stone in the movie Doctor Sleep. Now Kyliegh is taking her talents to the small screen with a role in the Disney series Secrets of Sulphur Springs. Even with just a few roles to her name, Kyliegh is already building a reputation as a very versatile artist. Most would agree that she's going to become a fixture on all of our screens in the years to come. Keep reading to learn 10 you didn't know about Kyliegh Curran.
1. She's A Miami Native
Kyliegh was born and raised in Miami which is where she first developed an interest in acting and started participating in local productions. Unfortunately, however, Miami didn't offer the opportunities she was looking for in order to expand her career. She eventually ended up moving to New York City.
2. She's Been On Broadway
Moving to New York at such a young age may have seemed like a risky opportunity, but it paid off in a major way. When Kyliegh was just 10-years-old, she was cast as Young Nala in a Broadway production of The Lion King. From there, Kyliegh decided that she also wanted to get into the TV and film industries.
3. Her Grandfather Is A Well-Known Professor
Kyliegh is the granddaughter of writer and professor Dr. Whittington B. Johnson. Dr. John was the first tenured Black professor to be hired at the University of Miami. He has become a pillar in the community and continues to be a role model to people both in an outside of the world of higher education.
4. She Likes To Sing And Dance
Acting is what has gotten most of Kyliegh's attention over the years, but it isn't the only part of the performing arts that she enjoys. Kyliegh also loves to sing and dance and it wouldn't be surprising if we saw her do some musicals over the years. There's even a chance that she will do some writing in the future.
5. She's Passionate About Giving Back To Others
Lots of 15-year-olds aren't too concerned about things that don't impact them personally, but Kyliegh has already developed a very compassionate world view. She enjoys using her platform as a way to give back to the community. During an interview with Black Girl Nerds she said, "I think it's always important to take into account how many people on Earth there are and how we can always give back…There's a bunch of little things you can do to help others. If you can go bigger that's even better."
6. Her Grandmother Got Her Into Acting
When Kyliegh was a younger, she had a lot of energy that she didn't know what to do with. Her grandmother thought it would be a good idea to enroll her in a local theater program. It didn't take Kyliegh long to fall in love with acting and she quickly realized it was something she wanted to pursue seriously.
7. She Didn't Like Her Initial Audition For Doctor Sleep
Many actors have shared that the audition process is one of the most stressful parts of the job, and it's easy to see why. Needless to say, it's never a good thing to walk away from an audition feeling like it didn't go the way you wanted it to. That's exactly what happened during Kyliegh's first audition for Doctor Sleep, though. She told Comics Beat, "My first audition was at least ten pages long, and I rushed to send it in. I did not like what I sent in, but about a month later, I got a call back, which is super-unexpected. I spent two days with my acting coach working on the character, and on Abra and Dan's connection. I sent it in and felt much better about it."
8. She's A Formally Trained Actress
Kyliegh is a little too young to have attended traditional drama programs, but that doesn't mean she hasn't gotten her fair share of training. She has studied acting at the British Academy of Performing Arts the Renaissance International School of Performing Arts, both located in Georgia.
9. She Credits Her Family With Keeping Her Grounded
We've all heard numerous horror stories about young actors' experiences in the entertainment industry. Kyliegh, however, is doing everything she can to avoid the common pitfalls. She is fortunate to have a supportive family that has allowed her to stay in touch with reality. Kyliegh also understands the importance of self care.
10. She Hadn't Seen The Shining Prior To Auditioning For Dr. Sleep
At just 15-years-old, Kyliegh wasn't even thought of when The Shining was released in 1980. While preparing for her role in the sequel, she decided to watch The Shining with her dad. During her conversation with Comics Beat she shared that she was "terrified" the first time she watched the movie, but she has watched it a handful of times since.