Let's play a game. I'm going to describe a character, and you're going to tell me who it is and what show they're on. No cheating by looking ahead. Or at the title of this article. Alright so, this character lost his wife, came into the show in the third season, got in the way of the main pairing of the show, and is generally disliked by the fandom. Oh, and he's played by Brandon Routh. If you're confused because you can't think of just one character who fits this description, that's because there isn't just one; there's two. Both Daniel Shaw from Chuck and Ray Palmer from Arrow fit this description. And I'm here to argue how they are not just played by the same actor, but are essentially the same character.
During the third season of Chuck, Daniel Shaw entered the show, and right away, it was obvious something was off about him. Although he was portrayed as this great guy who was willing to put his life on the line time and time again to protect his country, he still gave off a weird vibe. He was TOO perfect, meaning that obviously there had to be something wrong with him. The fandom picked up on this and took a disliking to him, which only escalated when Sarah began dating him. There was nothing interesting or compelling about him, and to top it all off, he was taking up a lot of screen time for someone that no one really liked.
Similarly, Ray Palmer joined Arrow in its third season, and from the start, not many people liked him either. He took over Queen Consolidated, changed the name of the city for no apparent reason, and was portrayed as some kind of savior for a city that, frankly, already had enough saviors. Even Felicity, a character who almost everyone in the fandom loves and respects, eventually warmed up to him despite his stalkerish behavior. But, like with Shaw, the viewers saw him as too perfect, and eventually, as he essentially began stalking Felicity, they saw him as creepy. There's still more story left to tell with him, but I find it hard to believe that the writers will be able to redeem his character in the eyes of the fans.
To add to the fandom's dislike of each character, both Shaw and Palmer interfered with the main pairing of the show. When Shaw first appeared on Chuck, he took an immediate liking to Sarah, who after falling for both Bryce and Chuck, did not want to get involved with another agent. But she had a type and with Chuck dating Hannah, she had no reason not to give into his charms. Soon after, Chuck broke up with Hannah, but because Shaw seemed so perfect, Chuck did nothing to interfere with the relationship, simply wanting Sarah to be happy and thinking Shaw could provide that. That is, until he was faced with being separated from Sarah forever, at which point he did everything he could to try to win her over.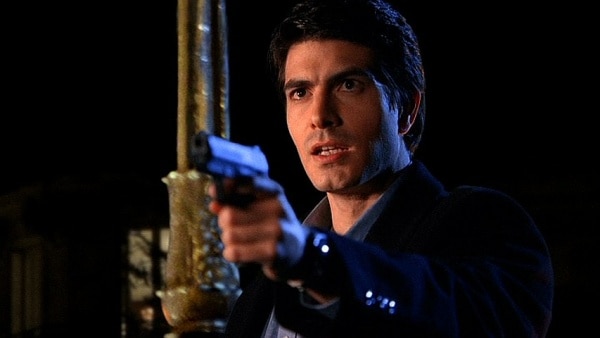 In Arrow, Palmer also took an immediate liking to Felicity, but she wanted nothing to do with him, finding Ray's behavior slightly obnoxious. After taking over Queen Consolidated and offering her a position she couldn't refuse, Felicity began warming up to Ray, who seemed like he was trying to do right by the city. He trusted her with a secret project he was working on, making a suit that would allow him to help protect the city. Felicity, too, has a type, which happens to be heroes. So despite his alarming behavior (rembered how he pinged her phone?), she liked him and decided she wasn't willing to wait for Oliver to decide to be with her. Diggle convinced Oliver that he should be more upfront with Felicity, but when he went to her office to do so, he saw her kissing Ray. Using the exact same logic as Chuck, Oliver believed that Ray could make Felicity happier than he could, so he never told Felicity what he saw and never revealed what he was going to say to her in her office. That is, until he left to fight Ra's Al Ghul and told her that he loved her.
The last major plot point that Shaw and Palmer share is that both lost their wives before appearing on their respective shows. When Shaw's wife died, he continued working for the CIA, while at the same time attempting to find his wife's killer. It's important to note that despite his anger and need for revenge against his wife's killer, he remained good, willing to do anything to help his country. He only turned against them, and more specifically Sarah, after he found out that she was the one who had killed his wife during her red test.
Ray also lost his wife and used the loss to inspire him to do something good. The whole reason behind him creating the Atom suit was to protect the city so that what happened to his wife wouldn't happen to anyone else. It seems as though he's going to remain on the path of doing good, unlike Shaw, but we have already seen the slightly creepy side of him, and I wouldn't be surprised if we saw more of that in the second half of the season.
So are Daniel Shaw and Ray Palmer the same character? Not exactly, but considering how different the circumstances of each show are, they're as close as you can get. Both were disliked by the fandom, both seemed like they were trying too hard to be "perfect," both stopped the main pairing of the show from being together, and both lost their wives but remained good, at least for awhile. Arrow is going to return Wednesday, and we're going to see where Ray's path takes him. Chances are he won't turn evil like Shaw, but maybe they should reconsider. It would probably make him a more interesting character. At least that worked for Shaw.
[Photos via The CW & NBC]