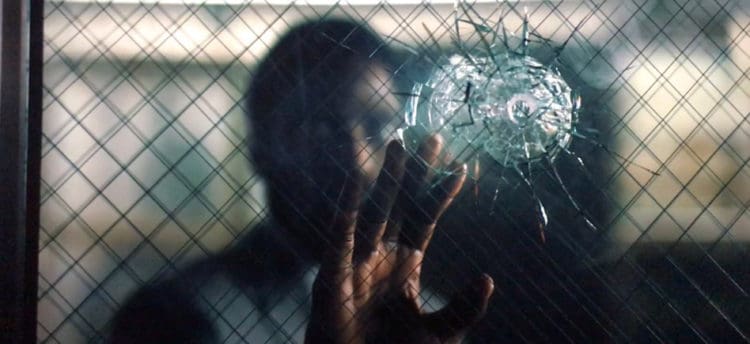 It's interesting how a director such as Christopher Nolan still doesn't give you as much when he opens up about something, but somehow still leaves you satisfied that he said something you should be listening to. Kevin Burwick of MovieWeb is already sounding impressed with the coming movie, Tenet, and it's hard not to expect something great from Nolan since he's already given us the Dark Knight Trilogy and a handful of other movies that have proven to be well-received and intriguing on more than one level. Critics have had their say of course but it's also been seen that many fans have decided that they like what they're seeing and are willing and able to give this new movie a chance based on it's jumping off point and how it appears to be shaping up. Starting out with the idea of espionage is an idea that grabs a lot of people when it comes to a story, but it does sound as though Nolan took this story in a couple of different directions to keep things dynamic and up to the expectations of what people have laid at his feet a time or two. In this manner it's not so much pandering to the fans as some directors (cough cough, Rian Johnson, cough cough) feel is a negative addition to any movie, as it is a chance to meet those expectations while delivering something that people want but don't expect. If there's anything Nolan's good at, and he's shown that he's good at a lot of things, it's giving people something they didn't expect but can fully enjoy.
With this movie there might be elements that people recognize, have seen before, and could possibly predict if their minds run in a certain fashion, but likely as not a lot of people are going to be wondering what's going on even after they've seen the movie and experienced the thrill. Just watching the trailer brings to mind a dozen different movies in which time is a subjective thing and can be rewound, reviewed, and manipulated in a number of ways. The clandestine nature of Tenet already speaks to an idea by Nolan that will lie along the same boundaries of Inception but in a very different way as there doesn't appear to be any guide or focus that will allow the protagonist, played by John David Washington, to center or ground himself when needed. Thus far it appears as though everything is simply happening and he has to go with it or be consumed by it. But thus far the movie looks as though it might be quite enjoyable. Nolan had this to say:
"We're jumping off from the point of view of an espionage film, but we're going to a number of different places. We're crossing a few different genres in a hopefully exciting and fresh way. [Producer] Emma [Thomas] and I have put together a lot of large-scale productions, but this is certainly the biggest in terms of international reach. We shot in seven countries, all over the place, with a massive cast and huge set pieces. There's no question, it's the most ambitious film we've made."
Praise for Washington has already been quite high since according to Nolan the star of the movie has been on point with everything he's done even when not entirely confident of what he's doing, such as driving a boat when he has no previous knowledge of how to do so. Thankfully though Washington, who also starred in BlacKkKlansman with Adam Driver, has shown a level of aptitude that has astounded a great many people at this time and is continuing to impress as he shows off just what he can do and rolls with Nolan's idea in a way that the director did not fully expect but is definitely appreciating. In a lot of movies dealing with time as a subjective thing there are usually a good number of pitfalls that many upon many projects tend to fall into, but in this case it would almost appear as though Nolan is taking those many rules and foibles and twisting them like a dirty rag to get what he wants out of it, an experience that might be something we've seen before but is being done in a way that is still amazing enough that people will be more than willing to sit and watch just to say they managed to enjoy the experience. From a personal standpoint, not being a special effects coordinator, the effects look amazing thus far and enough to insure that I'll be going to see the movie in the theater most likely. Plus, Nolan's movies tend to give the audience a nice thrill when they might think they know what's coming. Chris Evangelista from SlashFilm has more to say about the movie.
How Washington will pair up with Robert Pattinson has yet to be seen but it does look as though the two might compliment each other as Pattinson is taking on a slightly different look in the movie, but so far everything looks great. Julia Alexander of The Verge has more to say on this matter.