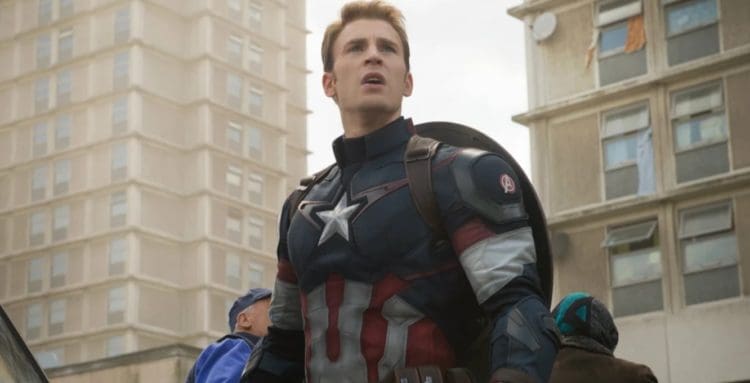 Kevin Feige isn't exactly a unifying force for the MCU in the eyes of everyone, but Chris Evans happens to think that he's the glue holding the MCU together, and it's a fair if biased opinion that gives a deeper understanding as to why the Marvel universe has been tearing it up on the big screen. Considering that Feige has been behind pretty much everything and has had his finger in almost every aspect of the MCU makes this an accurate opinion as well no matter how people might feel about it. Evans, who has been one of the biggest stars in the franchise, has a pretty good handle on the whole idea, but at the same time might be a bit too close to it, or just close enough. Again, it's all a matter of perspective when one thinks about how well the MCU has been kept rolling over the years and how even the least of the movies has still been regarded with a lot of respect and a great deal of anticipation. Having been a part of the movies for so long it's easy to think that Evans, who has now stepped away from the role of Captain America, is going to miss his time in the franchise, but won't regret stepping away.
In order to be a little more complimentary as well as decisive when it comes to Feige and his role in the MCU, he feels more like the kind of guy that's there to make sure everything and everyone is on the right course, not exactly the unifying force, or the glue, but an influence that knows how to say the right thing at the right moment and make suggestions and decisions that will affect the movies and everyone involved in the long run. Marvel has been dominating at the box office since it started up, and while it feels as though DC might be on an uptick at this point, the need to compete with their rival while maintaining their own stance in the cinematic universe doesn't feel like it's a huge priority, as their place in cinematic history has already been established. Whenever the next phase gets underway it still has some work to do to prove that it's every bit as great as the phases that come before it, especially given that a lot of the heroes are aging out and have retired. The core Avengers of the MCU, Captain America, Iron Man, Thor, Hulk, Black Widow, and Hawkeye, are mostly retired and as we all know Black Widow's movie, when it finally drops, will be her last in the cinematic universe, unless we're subjected to the revolving door that the comic books rely on so readily.
Feige and the MCU feel pretty intertwined at this moment, but the success might also come from the fact that they didn't attempt to build the franchise overnight, meaning in a couple of years' time. It did take a while for DC to really get going, but the one formula that they appeared to miss out on was to introduce their heroes individually before introducing them as a team. The argument that Marvel was guilty of this as well is a little weak since Black Widow came in during Iron Man, while Hawkeye has been showing up since Thor. The Marvel movies have worked their secondary heroes into the main circle slowly, but also in a way that has made them stand out in much bigger way, instead of slamming them into a team movie after just a few brief appearances. Look at it this way, Black Widow came into Iron Man 2, Sam Wilson was shown in Captain America: Winter Soldier, as was Bucky, Tony Stark was shown to insinuate himself into the Hulk's movie at the end with William Hurt, who went on to show up in the Avengers movies, while James Rhodes also showed up in every Iron Man movie in character even if Don Cheadle had to take over. Even Thor's hammer was a nice nod to the inclusion of another major character in the post credits. So really, Marvel has been setting up their franchise piece by piece, not just slamming them together post release, or showing tiny glimpses here and there of heroes that would later be added to the team.
The success also comes with the unity of the Marvel heroes. They all have issues, as do the DC heroes, but the Marvel heroes were somehow and for some reason de-powered in a big way while the DC heroes are not unlike gods, which makes them hard to relate to and easier to worship. In this era, a lot of people want a hero that has a few issues as they want to be able to relate to them in some way.