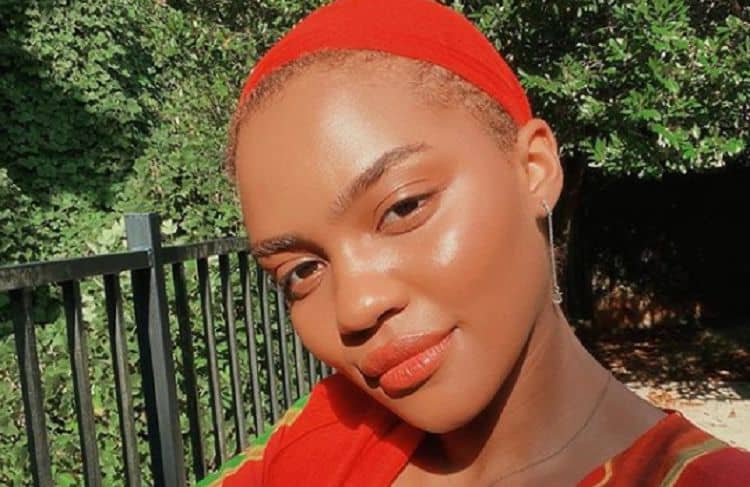 China Anne McClain is only 22-years-old, but she's already a veteran in the acting world. She made her on screen debut in 2005 and has been doing her thing ever since. While many former child stars struggle to make the transition from a young star to an adult actor, China has made the switch with poise and grace. Over the years, she has become well-known for roles in several shows including House of Payne, A.N.T. Farm and Black Lightning. No matter what role she's playing, viewers can always count on China to light up the screen and leave a lasting impression. Continue reading for 10 things you didn't know about China Anne McClain.
1. She Has A Close Friendship With Cameron Boyce
When Cameron Boyce suddenly passed away in 2019, his fans were completely stunned and heartbroken. However, no one felt the loss as greatly as those who knew him personally. China, who worked with Boyce as part of Disney's The Descendants franchise developed a very close friendship with him. After his death, China posted a video on Instagram to share her feelings abut the loss and give her condolences to Cameron's family.
2. She's Also A Singer
Many people are most familiar with China from her work as an actress, but she's also a talented singer who has had a successful career in music as well. She has performed songs for several soundtracks as well as released singles of her own. She is currently the member of a singing group called Thriii which also includes her sisters Sierra and Lauryn.
3. She's Starting A Production Company With Her Family
China Anne McClain isn't just interested in the creative side of the industry, she's also learning about the business side as well. During an interview she said, "I am excited to say that my family and I are starting a production company and working on a TON of different projects that mean a lot to us personally."
4. She Kind Of Likes Playing The Villain
China has played sweet and innocent characters throughout most of her career. However, in The Descendants 2, she got a chance to tap into the other side in her role as Uma. While playing a character who isn't technically one of the 'good guys' can be challenging, China says she enjoyed it. She told But First Joy, "I got to really unleash that anger and I didn't have to say I was sorry for it. Just doing that was cool and really fun, so that wild side of me was in this character for sure."
5. Her Parents Are Also Entertainers
The McClain family definitely isn't running low on talent. China and her sisters inherited their creative abilities from their parents who are both part of the industry as well. China's father, Michael, is a music producer who has worked with well-known artists such as Solange. Her mother, Shontell, is a singer and songwriter.
6. She's A Devout Christian
China was raised in a Christian household where she was taught to put God first. Although many people seperate themselves from their faith as they get older, that hasn't been the case for China. She still has strong faith in God and her beleifs have helped guide her through the twists and turns of the entertainment industry.
7. She's Popular On YouTube
Cable TV isn't the only place where you can find China. She and her sisters have created a YouTube channel under the name of their group, Thriii. In addition to posting videos of their music, they also post vlogs, Q&As, and other content. The channel currently has 697,000 subscribers and more than 29 million views.
8. She's Never Swam In The Ocean
For most people, swimming in the ocean is a great way to relax and cool off, but China isn't the type of person who finds anything pleasurable about being in the ocean. In a Q&A video from 2017, she revealed that she had never gone swimming in the ocean and had no desire to.
9. She's A Harry Potter Fan
There's no doubt that Harry Potter is one of the most popular book and film franchises of all-time. Even more than 20 years after the world was introduced to Harry, his character continues to bring in new fans every year. Needless to say, China Anne McClain is a huge fan. When she was younger, she read all of the books (some she even read twice) and has seen all of the movies.
10. She's Never Seen The Notebook
The Notebook is widely considered one of the greatest 'chick flicks' to hit the screen. Noah and Allie's love story has truly become one for the ages. Surprisingly though, China wouldn't know anything about it. In the same Q&A we mentioned earlier she shared that she's never seen The Notebook.