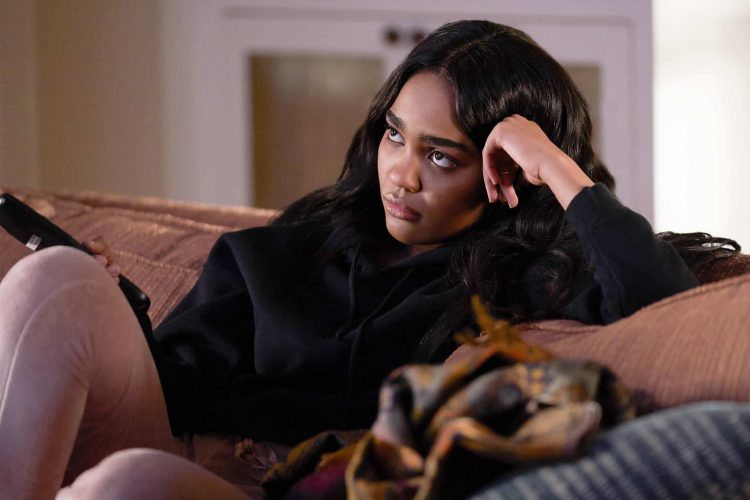 American child actress China Ann McClain is definitely not a child anymore. We've watched China grow into a wonderful actress, and throughout the years, her talent has only grown and gotten better. China's latest project is The CW's superhero hit, Black Lightning. And she's also working on plenty of other projects including the third installment to the highly successful Disney film, Descendants 3. China is a good representation of the future of television and film, and her talent has been obvious ever since she was little. If you've always wondered about this talented young woman, we've made a list of 10 things that you should know about her.
1. Her name
There's only one obvious place where her name could come from. In reality, her name is actually based on the country. China's mom named her daughter after the country when she found out about China's laws about families having only one child and boys being the only ones able to carry the family name. It's a tribute to girls everywhere.
2. Career start
China started her professional career when she was only 7 years old. A music executive discovered her back in 2005. During that time, the movie The Gospel was holding auditions. The music executive convinced the director of the movie, Rob Hardy, to give China auditions. He did and that's when China's career took off.
3. Atlanta
China now lives in Los Angeles. It just makes sense logistically for her career. But she's actually a Georgia native. China was born in Atlanta, and she still holds the place dear to her heart. Her father worked as a music producer back in Atlanta, so she really had connections early on in her life. It's also a nod to how good of a singer she truly is.
4. Football fan
Football is actually a big deal for China and her entire family. China herself is a big football fan, but her family uses football as a way to bond with each other and spend time with each other.
5. Focus
China is all about doing her own thing. She's very focused for her age, and she knows exactly what she wants to do in her life. She's a go-getter, and that's something that's very clear considering the success that she's achieved so early in her life. If she continues to approach life the way she does now, there will be no limit to what she could accomplish.
6. Music
Although China has focused a lot on her acting career, she never really set music aside. She's still singing quite a bit, and she's actually released a song called "Rise" for the Disney channel. And then there are also all those catchy Descendants songs that she's a part of.
7. Timberlake
Interestingly enough, China names Justin Timberlake as her inspiration for her sound. We all love Justin's music, and we all know just how talented the guy is. China believes that Justin is the ultimate trendsetter when it comes to music, and he has successfully crossed music genres–something that China aspires to do in her career as a musician.
8. Descendants
It's not surprising that the cast of the show have gotten closer over the years. The successful Disney franchise is coming back for a third one, and the cast has become some sort of a family already. China claims that they have all developed a strong relationship during filming, and they all even got the same tattoo. Now that's something you don't hear everyday.
9. Talented family
We already mentioned that her father was a music producer, but Michael McClain is also a vocalist, writer, and sound engineer. Her mother Shontell is also a vocalist and songwriter. China's sisters Sierra and Lauryn also sing, and all three of them actually sing together as a group from time to time. They call their group McClain.
10. Smarty pants
Apart from being extra talented, China also happens to be very smart. She takes her career seriously, but she's as equally serious about academia. China actually graduated high school with honors last year. We're not sure what her plans for college are, but we know for sure that she desires to excel at everything that she does.