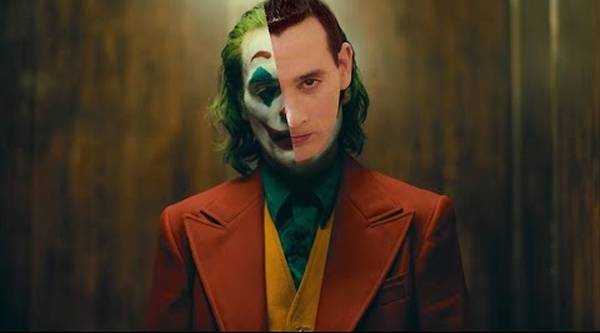 Paul Rubens, or as fans know him Pee-Wee Herman, has done plenty of very odd things in his long and storied career. Talking to a cow was part of a typical day for him. Some exploits were downright hilarious, while others were less than stellar. One thing remains true since the very beginning. From the moment Paul Rubens debuted as Pee Wee, he's is one of the strangest characters ever to get a show (and several movies). Before we get to the latest and most bizarre Pee Wee exploit, standing in for the Joker, let's take a look at some of his other exploits.
Where On Earth Did Pee Wee Herman Come From
The beloved children's character that was once a staple of many childhood Saturday mornings. If you ask most people, they'd be almost certain that Pee Wee was always and only a 1980s kids show character. The truth is far stranger. In the 1970s, L.A. based improvisational comedy team The Groundlings had plenty of members come and go. Among those notables were John Paragon, Phil Hartman, and Paul Rubens. Phil and Paul became very good friends, and the duo worked together, often writing sketches. Together they developed the Pee-Wee Herman character for Paul to play with no idea he'd be such a success. Rubens auditioned for Saturday Night Live but was rejected. If they'd given him a spot on the cast, Pee Wee might be a very different phenomenon today.
If you're wondering about the character's backstory, he doesn't have one. No real explanation for where Pee-Wee comes from was ever given. In interviews, Paul always gives the impression that Pee Wee is just an extension of his comic self. The only clues that the character ever gave were a single mention of being raised in Florida and a David Letterman interview in 1984. During the '84 Letterman segment, he mentions he has a sister named Hermione Herman, a mother named Honny and a father named Herman Herman.
Pee Wee's Big Break
The childish toned down Pee Wee Herman you're probably most familiar with is a bit like seeing Deadpool in the X-Men movies, very toned down for a younger audience. In reality, the character debuted as a guest on The Dating Game, where he made three appearances in 1979. Chuck Barris, the host, was a known patron of the arts who loved giving young comedians a chance to shine. For a while, Pee Wee did standup at small venues, and the shows were decidedly more adult in nature. In fact, the original incarnation of the character was raucous and raunchy. Quite a few people must have laughed at Pee Wee because he came to the attention of Cheech and Chong. Rubens as Pee Wee was in Cheech and Chong's Next Movie, and again a year later, he played a part in Nice Dreams. In Next Movie, he played a receptionist with a very foul mouth.
Pee Wee's Playhouse
By 1981 The Pee-Wee Herman Show was on the air. Children all over America loved his gang of silly pals like the Cow-ntess, Cowboy Curtis, and Tito the Lifeguard, among many others. Like another well-loved children's show from the 70's-80's era, Sesame Street, a whole parade of incredibly famous people did cameos on the show. The cameos, along with the wacky antics and little winks to the adults, were what made the show appeal to children and their parents. It was a show the whole family could watch together and the precursor to most major animated films that come out now. The sly little tidbits that had implied sex or violence in them aren't there for the kids, and they never noticed the difference. Rewatching, as an adult, is a very different experience.
Films & More
The Pee-Wee Herman Show was not the same as Pee Wee's Playhouse though they're often mistaken for each other. In 1981 Pee Wee did a series of sold-out shows at the Roxy and even got picked up on HBO briefly. He's been a guest star on more films and shows than we can count, and Pee Wee has made at least three movies. Moreover, he's also been on the cover of Rolling Stone three times.
Creepy
Finding out the host of a show you watched as a child is actually a fully adult human being who laughs at dirty jokes is always a little disconcerting. Pee Wee was a character that always seemed like a little bit more than we saw over our corn flakes on Saturday mornings. In reality, he was more like watching Bob Saget do standup after too many episodes of Full House. It's almost creepy to see that wholesome figure cuss and talk about things you don't associate with their family-friendly shows.
The most disconcerting thing about Pee Wee was the time he, or rather the actor who plays him, got arrested inside an adult movie theater for playing with himself. Plenty of celebs and friends came to his defense because playing with yourself in a theater that shows dirty movies might not be legal, but it is pretty standard. In retrospect, the fact that Bill Cosby came to his defense might not have been a good thing. Of course, no one except the victims knew about the Cosby crimes at that time. Poor Paul Rubens. That one event has been haunting his career ever since, but he probably still laughs like only Pee Wee can all the way to the bank.
Check Out This Video of Pee-Wee Herman Laughing as the Joker
Why would we go to all that trouble to teach you Pee Wee's unusual background and mention the unmentionable? Well, it was essential to fully appreciate this video where some ingenious individual has taken video clips of the Joker laughing and replaced the sound with well-timed Pee Wee Herman Laughs. Do you think it's funny, or extra creepy? Let us know why in the comments section.
Tell us what's wrong with this post? How could we improve it? :)
Let us improve this post!