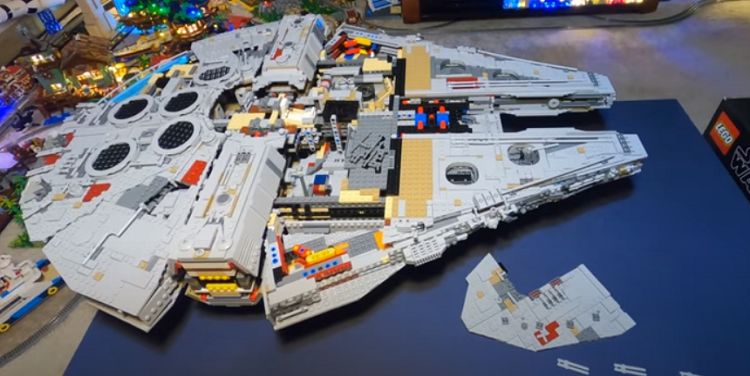 Let's face it, how we look at Legos kind of depends on our most recent interaction with them. To a kid or those without kids they might be kind of magic and utilitarian depending on one's interest since playing or crafting with Legos can be a lot of fun and time-consuming, not to mention cathartic in a way. But if you have kids and have more than a few Lego sets that get kicked around here and there, Legos are vocabulary lessons just waiting to happen once they're stepped on. But learning how they're made is pretty interesting since figuring out how many Lego pieces go out the door per day is amazing. Thinking about how often the molds have to be looked at, cleaned, maintained, and possibly switched out is mind-boggling since the amount of work there sounds like it would require a full crew to keep everything running smoothly. But apart from certain tasks that need a human hand, a lot of the process of shipping and boxing is automated and taken care of in a manner that only requires the programming, and likely an attentive eye, to keep it all running without fault. It's easy to take this for granted since the work that goes into making each Lego set considering that a lot of people worry over the cost. It does feel as though some sets cost a bit much, but it would likely be justified by the cost of labor and materials, of which there are plenty of both.
One could go as far as to say that packaging and distribution has the easy part of this, but then again, as someone that's worked in packaging and distribution at various companies that wouldn't be entirely accurate. Those that have to deal with the molds and those that are manually handling boxes have a bit of a rough time since the beginning process for the Legos has to be meticulous and exacting or the toy blocks won't come out right. But even with the right tools at hand, working in the warehouse is a bit stressful if one is working in a high-traffic environment. The best way to look at this is that each part of the job is important to the overall release of the toys that people have loved for decades now. It was impressive to learn that Legos date back to the 40s, but one can imagine that back then the process was almost all manual with just a few machines involved compared to what happens in the current era in each of the factories. Lego has been a huge brand name for longer than many of us have been alive at this point, and the popularity of the different sets is hard to argue with since walking into the rooms of a lot of kids one could possibly see at least one or two, if not more, Lego sets that have been put together or added to an ongoing collection that might be held in a huge plastic bin.
For each specialized set one has to wonder just how many times the molds are switched out since some pieces are pretty distinctive and while they would probably fit with other sets they definitely belong to one set in particular. For instance, as one might guess with the Millennium Falcon in the picture above there would likely be plenty of pieces that would be needed for this vehicle that might be very distinctive since it requires a few pieces that aren't typically found in other sets. The same could be said of many different sets considering that Lego has turned out quite a few different designs over the decades that are all very distinctive. There's no doubt that the molds have to be changed anyway, but it would still be interesting to learn if this process means that one bank of machines has to be dedicated to a specific set for so long or if there's another way of doing things that wouldn't slow down production. Obviously the company has a process that's adhered to since everything appears to run smoothly and without fault, but it's just a question when it comes to the various molds that are needed for each project.
At the end of the day, a lot of people still love playing with Legos since they're fun, they allow a person to be creative, expressive, and experience what it's like to be a kid again as they try to create something that mirrors the picture on the box or something from their own imagination. It's a lot of fun simply because it's the type of play that doesn't require a competitive nature and is open and free in what a person can create, which means that it's for anyone and everyone that wants to do it. But the process of how they're made is pretty interesting.