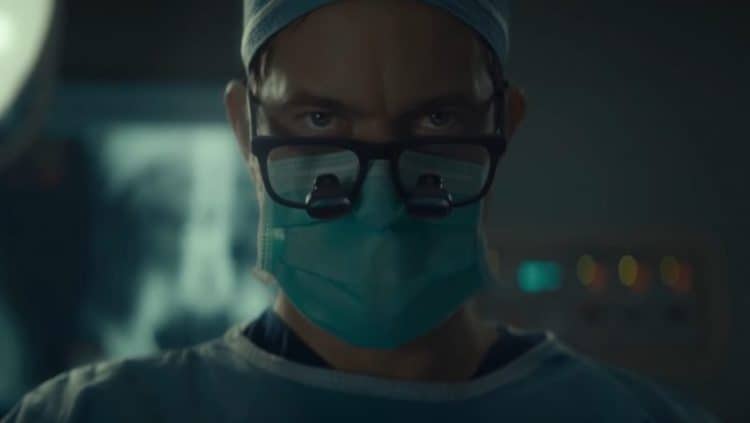 Dr. Death isn't for those that experience anxiety when walking into a hospital, especially if they're headed for surgery of any type. Granted, it's based on the true story of Dr. Christopher Duntsch, a Texas-based neurosurgeon who specialized in certain procedures that many people never need a hospital for, but guilt by association is the way a lot of people look at these things, meaning that any doctor is bound to make a person nervous after they've seen this. The story is pretty simple to follow since Duntsch is seen to be very charismatic and even likable when he's not in the operating room, where he tends to come off as a blunt and less than caring individual that's all about getting the job done and not worrying too much about the quality of life that he's leaving his patients with, if they leave alive. Joshua Jackson is taking the lead role of the demented doctor while Alec Baldwin and Christian Slater will be taking on the roles of Dr. Robert Henderson and Dr. Randall Kerby respectively, two concerned professionals who sought to stop Duntsch's psychotic practice along with help from Dallas prosecutor Michelle Shugart, played by AnnaSophia Robb. It's tough to believe that this was based on an actual story, but if one digs even a little bit into the Dr. Death history they'll find that Duntsch did quite a bit of damage before he left. While the number of people he maimed and otherwise killed through his negligence wasn't extraordinarily high, it was enough to make it tough to think why someone didn't toss him in jail much sooner.
That's a common thought of course since the legal system and the many different ways to defend a person tend to come into play and make a bigger mess out of something that was likely covered up at times. But if anyone watching this has anxiety about the hospital, whether they're going in for a procedure or simply visiting someone, it's bound to trigger them just a little since Duntsch is very real and is currently serving a life sentence with the possibility of parole in 2045. The damage this man did to his patients is hard to fathom since, in the words of many of those that worked with him or heard tales about him, Duntsch was like a kid messing around during surgery and had a better chance of maiming or killing someone than helping them. Many of his patients experienced serious trauma and chronic pain for the rest of their lives, while others didn't survive the procedures. This is the kind of story that one might think of as legal murder given that it took until 2017 to finally send him to prison for good. Many would say to not be judgmental and disregard at least a good chunk of the information that was brought against him, but the unfortunate fact is that this former neurosurgeon was beyond dangerous when he had the tools of his profession in his hand and worse, it was stated that he would get high before operating sometimes.
Unfortunately, this is the type of story that's built for embellishment and exaggeration, so it's not hard to think that Dr. Death will be riddled with inaccuracies or omissions so as to make sure that the charismatic side of Dr. Duntsch comes through and muddies up the emotional proceedings that take place. But if people are able to look past the reasonable doubt, if any exists, then they might be able to see that anyone in this profession, especially in something as delicate as neurosurgery, should be at their best at any given time. Mistakes are made and human error can happen, but in this type of field, it's not something that a person should be thinking about and not something that should be able to be brushed off by charisma and reasonable doubt unless there's ironclad proof that the surgeon was under duress or being forced to do something that went against their code of ethics. The line 'do no harm' didn't appear to apply to Duntsch given his track record, especially since the patients he saw usually ended up with lasting pain if they survived. It would actually be interesting, morbidly so, to hear anyone argue Duntsch's case, especially since there's little to no way that seeing things from his perspective should have changed anything. But it's over and done now, Duntsch is in prison, the miniseries is coming to Peacock, and hopefully Duntsch's victims have been given some sense of peace knowing that he's behind bars. If people didn't have a big enough fear of surgery at this point this miniseries could change that since the idea of lying helpless on an operating table with someone that has questionable morals hovering above you is creepier than most horror movies.