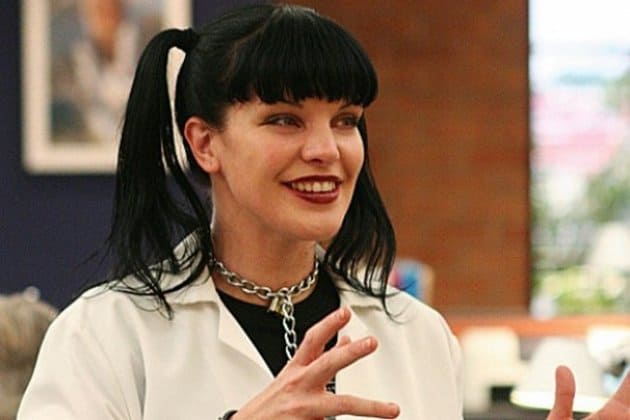 Pauley Perrette is an American actress who was born in New Orleans on March 27, 1969. She began her career in television in 1994 and is best-known for her role in the television series NCIS. She has played the role of Abby Sciuto since 2009. This has included appearances in the sister shows, 'NCIS: Los Angeles' and 'NCIS: New Orleans'. In October 2017, it was announced that Pauley Perrette will leave the series at the end of the 15th season. During her time on the series, she has acted in some amazing scenes and there have been many special Abby Sciuto moments throughout the series. Here are five of the all-time best Pauley Perrette moments from NCIS.
1. Hit and Run- Season 10, Episode 13
Of all the episodes of NCIS in which Pauley Perrette has appeared, this is the one that features her character the most. Viewers had the opportunity to learn more about Abby, find out why she chose a career in forensics, and they even get a glimpse into her childhood.
2. Enemy on the Hill- Season 9, Episode 4
This is an episode that is full of surprises for Abby and for viewers of NCIS. She agrees to donate a kidney only to discover that she is adopted and has a brother. Viewers get to see the strength of the character in this episode as, despite everything that she discovers, she handles the situation well.
3. Bloodbath- Season 3, Episode 21
Abby and the rest of the time hunt for a murderer and find a man who once worked cleaning up crime scenes. Bizarrely, it is someone who Abby once dated. It turns out that he has been stalking her ever since they split. There is a touching scene in an elevator where Gibbs promises Abby that no harm will come to her. Although the man ends up not being a suspect in the original crime they were investigating, Gibbs puts him away for something worse.
4. Dog Tags- Season 5, Episode 13
The team find a dog at a crime scene and initially believe that he killed the victim. McGee is particularly determined that the dog is involved in the killing. However, Abby disagrees with McGee over this and believes that the dog is not the culprit. She even keeps the dog in her lab while she proves that he is not the killer.
5. Witch Hunt- Season 4, Episode 6
Although this is an episode where not much is seen of Abby, it is also the episode with one of the most memorable scenes played by Pauley Perrette in her whole time at NCIS. The episode is about the team looking for a little girl who is kidnapped on Halloween. Abby is called into the case while she is at a costume party. She turns up memorably dressed as Marilyn Monroe. This is many people's favorite Pauley Perrette moment from any season.