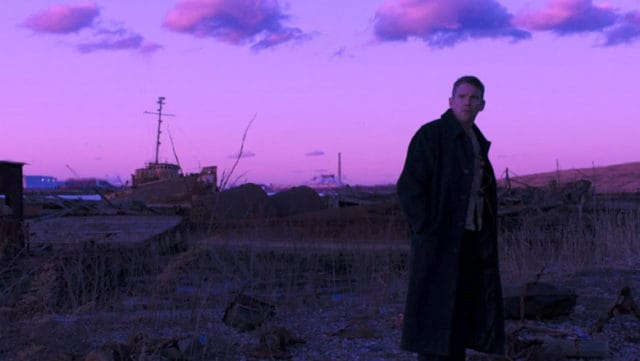 Critics are weighing in on Paul Schrader's latest project, First Reformed, starring Ethan Hawk. This movie is an extremely dark presentation that outlines the life of a minister, whose background, current situations and internal struggles create a conflict that drives him in a direction that he does not want to go. One critic even calls this Schrader's best work since Auto Focus, a project he wrote and directed more than 15 years ago.
With Schrader often filling the roles of both, writer and director, it is easy for him to translate the theme of the story from his director's chair. In order to truly get the depth of what is being presented in this film, you must start with a very pointed but necessary question: What happens when a man of the cloth has his faith tested from the edges of hell and darkness.
Here is the truth that this movie will almost immediately illuminate – whether you are religious or not, everyone struggles with faith at some point in life. Everyone is driven by questions that they don't readily have the answers to, and while many people will never openly admit it, those questions create the center of turmoil and conflict that become our turning points in life. Some of us become better because of these challenges to our faith, but others falter and lose their sense of direction and purpose.
Where will this loneliness amidst what seems to be unbridled antinomianism take this preacher? This is the question that drives the film.
Faith is not faith until it has been tempted and tested, but what if the man of the cloth fails the test; what if his integrity cannot support the character values associated with his beliefs?
Ethan Hawk delivers in this movie. It may very-well be his best work, which is saying a lot after the masterful presentation he offered up in Training Day. Just as the good in Ethan's character in Training Day was challenged, the Good in this preacher he plays will be challenged at an even greater intensity.
One thing that haunts Pastor Toller (Hawk) is the fact that he pushed his son into enlisting into the military, which ultimately led to his death. Toller is constantly tortured by the memories as he logs line after line of his transparent thoughts into a journal. Is his journaling cathartic or is it the catalyst of his undoing?
One thing that is definitely a theme of Schrader-written and directed films and that is you can expect things to move progressively from bad to worst. One thing that Schrader has been able to do is to present the complex nature of the religious struggle that many religious leaders go through – doing so with exceptional lucidity and pointed deliver. Simultaneously, he somehow made sure that all 113 minutes of this film impresses itself upon its viewers. While presenting the detailed nuances of the struggle that Pastor Toller is experiencing, never is the intensity of what he is feeling lost in the translation.
Finally, this film is Schrader in every way, so expect there to be blood and darkness. While the movie may or may not present an image of redemption in the final act, it is definitely not a feel-good flick. This one leaves you feeling it and contemplating its message.
https://www.youtube.com/watch?v=J9ZZfxqHMb8