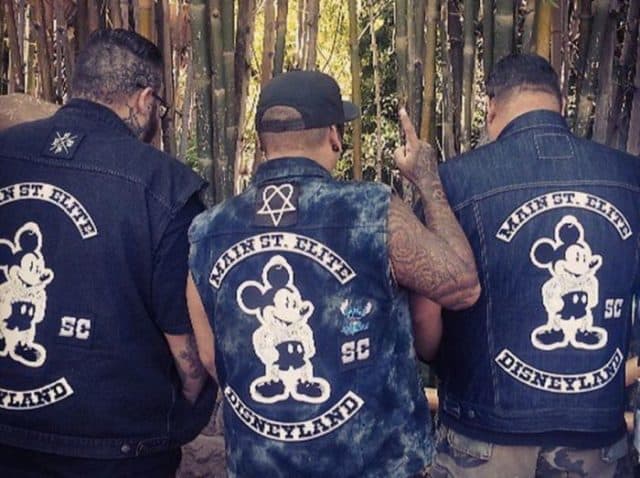 If you are on the internet long enough you'll always see something that surprises you. Frankly I never thought I'd live to see the day of a Disney themed biker gang but that day has come and these gangs do in fact exist. I'm not sure how they'd match up against some of your traditional Harley gangs around the country, but it turns out these factions are growing in number. One of the biggest groups right now is "Sons of Anakin." Here's their mission statement:
Sons of Anakin is a Disneyland Social Group of passionate Annual Passholders. Formed in January 2014, Sons of Anakin members are expected to abide by all Disneyland rules and regulations while respecting each other and ALL who visit Disneyland. Our Social Club is about expressing our love for the parks (DLR and DCA) and being positive role models for other park hoppers. We consider SOA:SC our second family, and the parks our second home, for this reason we don't just ride the rides, we walk the park picking up litter, help attendees find a ride they are looking for, or step up to help take a family picture.
We believe in Walt Disney's vision and dedicate our time to the "ideals, the dreams and the hard facts that have created America … with the hope that it will be a source of joy and inspiration to all the world." For this reason we host monthly charity drives. We are not just Annual Passholders, we are not just a Social Club, we strive to make the Disney experience magical for everyone around us.
This doesn't exactly scream "biker gang" to me but don't tell them that. Speaking of biker gangs, here's a small gallery of Disney themed biker gangs that actually exist: