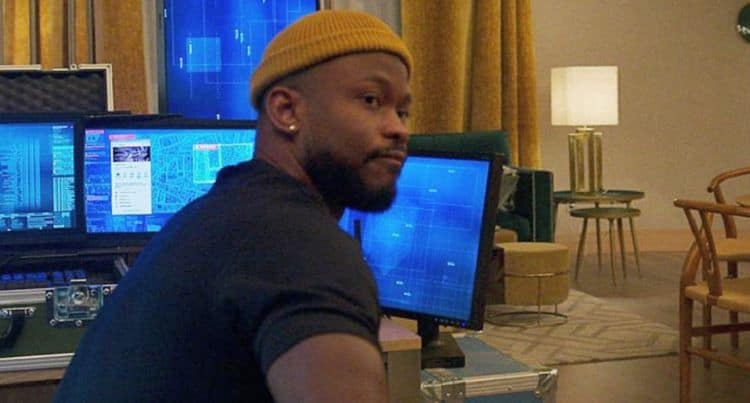 Charles Brice has been working on honing his acting skills for well over a decade. Along the way, he has had to face a fair amount of obstacles, but his love for his craft has always kept him going. In recent years, his career has started to gain some serious traction and Charles is going what he can to keep the momentum going. His latest role is in a new series on Netflix called In From the Cold. The series follows a single mother who was once a Russian spy. Charles' involvement in the show has gotten him lots of attention and it's clear that he has what it takes to have a long-lasting career in the industry. Continue reading for 10 things you didn't know about Charles Brice.
1. His Mom Was An Actress
Charles developed an interest in acting at an early age, partly due to the fact that his mom had done some acting. Charles told Los Angeles Confidential Magazine, "My mom was an actress for a short while in her younger days. She was initially pretty apprehensive when I said I wanted to pursue acting, though, once she saw how dedicated I was she became very supportive."
2. He Likes to Paint
Self-expression is one of the most important parts of the creative process, and it's the thing about the arts that Charles has always been the most drawn to. Needless to say, acting isn't the only area of the arts he enjoyed. While talking to Los Angeles Confidential Magazine he said, "I've always been an artist. Before I was an actor I was studying visual art. Learning and mastering the craft has always been the driving force in my pursuit of creating art whether I am acting or painting."
3. He Loves To Travel
Charles is all about making the most out of everything that life has to offer, and traveling has given him the chance to do just that. He has been fortunate to visit lots of places both in and out of the United States. Some of the countries he's been to include Hungary and England.
4. He Spends Lots of Time Outdoors
Is there a place that you like to go to clear your head when your everyday life gets a little overwhelming? For Charles, that place is outdoors. Being out in nature allows Charles to disconnect from the hectic nature of the entertainment industry and enjoy some peace and quiet.
5. He's A Formally Trained Actor
In addition to having lots of natural acting talent, Charles has also put in the work to ensure that his skills are as sharp as they can be. He has a bachelor of fine arts degree from Shenandoah University in Virginia. He then went on to earn a master of fine arts degree from Actors Studio Drama School in New York.
6. He Was In An Episode of Pose
Charles has a little more than two dozen on-screen acting credits on his resume, and several of them have been in very popular projects. Among them is a credit for the award-winning series Pose. Charles appeared in an episode in 2018 as a character named Darius.
7. He Likes to Stay Active
Now that Charles' career has really started taking off, his schedule can probably get pretty hectic. However, no matter what he has going on he always likes to make time to exercise. Keeping himself in good shape is one of his top priorities and he enjoys going things like cycling and hiking.
8. He Would Love to Play A Superhero
Charles has gotten the chance to play some cool characters so far, but there's still one at the top of his list. In an interview with Pace University, Charles said, "My dream role would be to play a superhero along the lines of Marvel's The Avengers. I think there is a real possibility that could happen."
9. He's Very Family Oriented
No matter how successful Charles gets, he isn't going to forget about the people who have been rocking with him since the beginning: his family. Charles has close relationships with his loved ones and when he gets time away from work, you can usually find him spending it with his family.
10. He Likes Learning New Languages
If you've ever tried to learn a new language you know just how difficult it can be. However, it's a challenge that Charles welcomes. He told the St. Louis Post-Dispatch, "I would say I pick up languages fairly easily. However, the only other language I would dare say I speak well enough is Spanish. All others are works in progress. When I travel to other countries, (natives) speaking at least two languages is usually the standard."