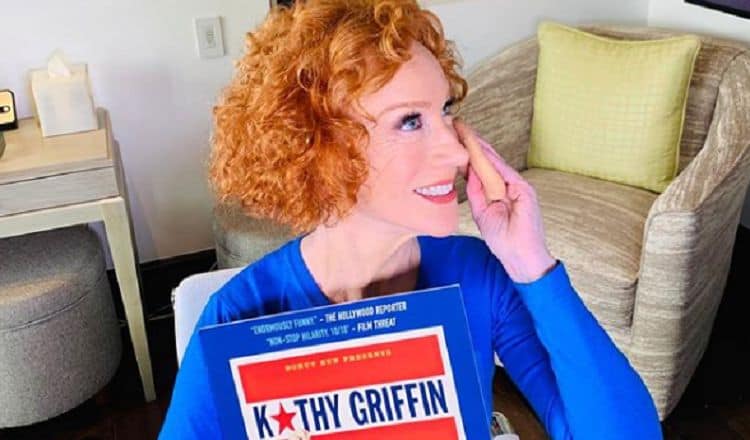 The rise of social media has given way to a lot of great developments when it comes to entertainment, but it's also become a very slippery place where whatever we say can be taken in a lot of different ways and our words can become weapons to use against us. A good number of celebrities have found this out since whether their careers have ended or have been seriously damaged by Twitter or other social media platforms it's usually something they've done or said that's been the problem. Unfortunately, for them, their behavior doesn't always seem to be on par with the innocence they claim and since it's out there for everyone to see and comment on their career is essentially on the chopping block for anyone that's got a sharp enough knife and can perform the deed with the kind of finality that celebrities don't seem to realize is entirely possible. Coming back from an ill-advised tweet these days isn't quite as easy as it seems as some of these folks have found out to their chagrin.
Here are just a few of the celebrities that have just about ruined their careers with tweets that were less than intelligent to post.
5. Julianne Hough
Lindsay Gentile of TheThings.com used the notorious picture of Julianne wearing blackface to a Halloween party in 2013 and despite the fact that Hough did wipe her face clean, the tweets that came in after this picture was shown were enough to make her issue an immediate apology. While it wasn't a tweet of hers that just about torpedoed her career, the picture alone was enough to send Twitter users into a frenzy since blackface is something that's bound to piss a lot of people off and will label a person as racist, insensitive, and just overall ignorant of what they're doing. One can argue about it as much as they like, but that's the truth.
4. Scott Baio
Some people really need to stay off of social media since the tendency to go off on a tangent and simply say whatever comes to mind is horrible. Twitter isn't about to shut a lot of people down when it comes to their insane rants, unless of course it goes against their established rules (yes, Twitter has rules believe it or not). But Scott Baio and his wife went positively ape on the publication known as Jezebel years ago shortly after his tweet about doing his taxes so 'lazy' people could go on welfare. It's pretty obvious that he was out of line to start with, but Jezebel definitely poured jet fuel on the fire to get it really burning.
3. Kanye West
This is kind of the opposite of what we're talking about but it was worth bringing up since being a nutcase on Twitter has actually helped Kanye's career more than anything. Some of the tweets he sends out are absolutely crazy since it seems that he tweets whatever comes to mind in a given second. But for all that, his fans still seem to think that it's gospel when it comes from him and have continued to follow the musician and insist that he's some kind of guru that should be listened to.
2. Chris Brown
Bea Mitchell from Digital Spy managed to show how Chris Brown isn't quite the nice guy he claims to be when he tweeted about how a suicide attempt by a fellow musician was less than what it seemed. This obviously sparked a great deal of outrage from Twitter users far and wide that managed to get wind of it, and his reputation continued to sink for a while. It's still a wonder how he has anything left of a career since the incident with Rihanna should have left him spiraling for a while until he hit bottom where he could realize just how badly he messed up. That guys who get away with this stuff are still allowed to be famous is proof that justice isn't a perfect thing in this world.
1. Kathy Griffin
Brendan Cole of Newseek was just one of the many that covered this debacle when Kathy Griffin decided to post a picture that sent a lot of people running as far away from her as they could. The funny thing about this is that she had the choice to send the picture of her holding a bloody head that looked like Donald Trump or simply decide that it wasn't worth the trouble it might bring. But once the firestorm started and the hole she'd dug became a bit uncomfortable it was time to shout 'conspiracy' as her prospects dwindled to almost nothing. It's easy to play the victim it would seem when it's your own fault that the hole you've settled into is of your own making.
Sometimes Twitter isn't your best friend.