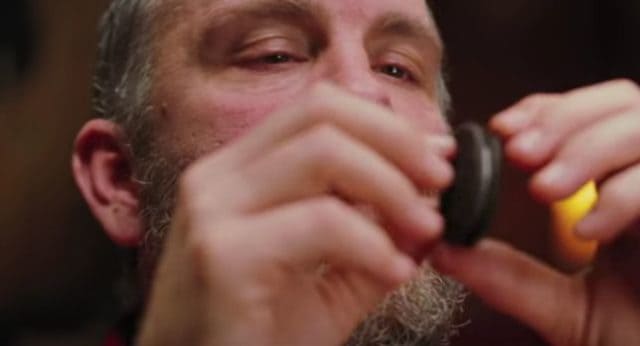 I'll bet you didn't know that today is National Oreo Cookie Day.  I wish I were joking but I'm not.  Before I even get into the holiday I'd just like to point out that Oreo cookies are far and away the best and most addicting cookie ever.  Did you know that the white stuff in the middle is as addictive as Crack?  No, I'm serious.  This is documented.  Anyway, so what is National Oreo Cookie day?  Nothing except a day we celebrate Oreos.   Whether you like to take the cookie apart when you eat it or not, it's still billed as "Milk's Favorite Cookie."   Did you know that Nabisco first filed to trademark Oreo in 1912?  Yup.
Anyway, my way of honoring the holiday will not only be eating an entire box but also by replaying the best Oreo cookie scene in any movie ever.   That scene would be in the movie Rounders and it features John Malkovich as Teddy KGB.  Teddy KGB's tell was that when he had nothing and was bluffing, he would only break open his Oreo cookies, but not eat them. But, when he would have a winning hand, he would not only break open his Oreos, but he would also eat them.
Matt Damon spots his tell and idiotically gives us "time" as his reason for not exploiting the tell all night.  While it's a completely unrealistic tell and scene, Malkovich as Teddy KGB is one of the all-time great characters in any movie.
Save