Soap Stars Turn to the Web for Creative Freedom
During the holiday season, it's the perfect time to catch up with your favorite soap actors and actresses as they work tirelessly on web series. That's right, web series. While they are hardworking actors year-round on their respective soap operas, many have also stepped out to produce and star in their own creative vision via the internet.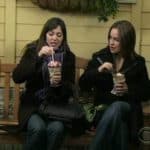 When Guiding Light went off the air last year, they were in the middle of one of the most lauded lesbian storylines ever to hit the screen. Olivia and Natalia, played by Crystal Chappell and Jessica Leccia, respectively, were two women previously involved with and married to men. Natalia, a devout Christian, had fallen in love. The couple became known as 'Otalia.' Do a Google search of Otalia, and you will find everything from fan sites to discussion threads to an 'Otalia for Dummies' page.
Venice The Series: A New Chapter for Otalia Fans
The story Crystal created for Venice, with her friend Kim Turrisi, was intended to extend the magic of Otalia to meet the fervor and demand of the fans and give them something truly special that couldn't be found on daytime television. They succeeded beyond my wildest expectations. Venice The Series is now wrapping up its second season. During the first season, Venice was introducing characters and finding its storytelling path. With short webisodes, you could blast through season one in about an hour and find yourself wanting more. In season two, the webisodes are longer, and characters are well developed. We know them now, and each webisode is better than the last.
The main character, Gina, is played by Crystal Chappell. What follows is a brief character description from their website:
Crystal plays Venice's main character Gina Brogno, a self-made interior designer who is strong, independent, and has an extremely dry wit. She exudes sexuality and confidence but is still trying to gain the approval of her father, the Colonel. Gina also happens to be gay but lives by the philosophy of 'who you sleep with and why is no one else's business.' The plot of the web series centers on Gina's life, family, love interests, and community.
A Refreshing Take on LGBTQ+ Representation
For me, what makes all the difference in this story is that Gina "also happens to be gay." Being gay isn't her sole purpose for existing. A lot of soap operas try to incorporate gay relationships into their program, but what happens is that everything else about the characters becomes secondary. Their main story revolves around being gay and what it means to be gay, etc. Venice The Series brings something very special to the table. It portrays the lives of gay and straight individuals without prejudice. Both straight and gay characters work, fall in love, have sex, break up, have issues with family and friends… and it is all done without actually drawing attention to the sexual orientation of any of them.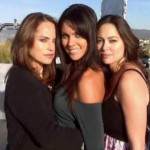 I feel like Venice has discovered how to bridge the gap between having gay characters on the canvas and incorporating the lives of characters that just so happen to be gay. Crystal and Kim have pulled together some of the best daytime talent on television. Crystal reached into her historical bag of tricks and pulled out Jessica Leccia, Nadia Bjorlin, Jordan Clarke, Tina Sloan, Gina Togoni, Hillary B. Smith, Galen Gering, Elizabeth Kiefer, Shawn Christian, Wes Ramsey, and Peter Reckell, among others. Even if you don't watch soap operas, those names should be setting off bells and whistles in your head. A truly stunning cast oozing with beauty and talent.
A Personal Connection to Venice The Series
I had forgotten to watch season two because my login wouldn't work when it first aired. So, the weekend before Christmas, I signed up for a new login (you have to pay a $9.99 fee to subscribe to the season) and watched 10 webisodes. On Christmas Eve, I wanted to catch webisode 11, which was said to be phenomenal. My login wouldn't work. Well, I don't know if you've ever wanted to watch something so badly you could taste it, but that was me. On Christmas Eve, I wrote to VComm customer service and Kim Turrisi (to whom payment is made), and I received a personal email from Kim, and tech support had me up and running for Christmas day. On Christmas day!
My Christmas gift was not only the wonderful customer service offered by VComm but a webisode of such depth and skill that I was left in tears. Both Crystal and Nadja, in separate storylines, brought more heart and emotion to their performances than I have ever seen. You can tell that this is truly an act of love and passion for their craft, as well as the vision Crystal and Kim had when creating the series. It's not often you can see such an eclectic group of people sharing in something so personal and rich. Whether following them on Twitter (@crystalchappell, @kimmyt22, @galengering, @realnadiab, @jessicaleccia, @venicetheseries) or watching behind the scenes action on Youtube, their devotion to Venice is unquestionable. I don't want to give away the story, as I hope you will watch for yourselves. Hopefully, we will be watching these characters grow for many seasons to come.