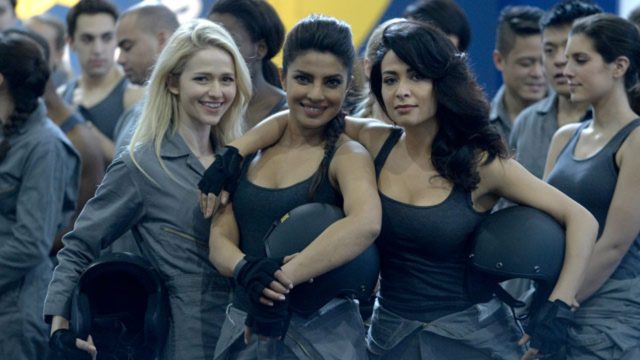 At only three seasons old, Quantico has been quite a force since it premiered in 2015. We were introduced to one of the strongest female leads on TV right now, Priyanka Chopra's Alex Parrish. The stories have been bold and the acting has been solid for the last couple of season, but many believe that season 3 may be its last. If that were so, we'll surely miss some of these strong characters, especially Alex Parrish. We know that Chopra's career will probably skyrocket after Quantico, but here are three other Quantico stars that we think will take off with their careers after the show ends–whenever that happens.
Jake McLaughlin
McLaughlin started out his career very strongly with a credited role in 2007's In the Valley of Elah. He's been working nonstop since doing appearances in various TV shows such as CSI, Criminal Minds, Crash, Grey's Anatomy, and so many more. He has also done several films along the way including The Day the Earth Stood Still, Safe House, Savages, and some more. His biggest break came when he landed the role of William Tate in the new series Believe, but the show didn't go past its first season. Just a year later, McLaughlin landed the role of FBI undercover agent Ryan Booth, and we got a glimpse of this guy's real talents. He also has a film that was just completed, Another Time. We think that it'll go far beyond that after Quantico; you wait and see. His charisma on screen is just unstoppable, and he fits into character molds quite easily.
Johanna Brady
Brady started acting when she was 17 years old, as she picked up a role in the 2004 Gary Cole film Pop Rocks. The subsequent years were busy for Brady with several TV series appearances and movie. She slowed down from 2009 to 2010, even though she was still appearing in shows and appeared in the movie The Grudge in 2009 and Easy A in 2010. She picked up her TV career into high gear again in 2011 up until she got her biggest role to date as Shelby Wyatt in Quantico. She's been in all 50 episodes on the show and is one of the main characters to this day. She's also just wrapping up a new movie, Miss Arizona, and we hope she does more movies after Quantico ends. Brady certainly has the experience now to play any role that might come along her way, and she's got the star potential to possibly carry on a movie as a lead one day.
Aunjanue Ellis
Ellis has already had an established acting career before stepping into her role as Miranda Shaw in Quantico. The 49-year old actress is not stopping anytime soon (and she certainly does not look her age). She didn't start acting until she was 26 years old, but it didn't mean that she was late in the game. She's proven her worth and has been featured in many shows including NCIS: Los Angeles, The Mentalist, The Practice, and many more. She has also starred in many mainstream films including Men of Honor, Undercover Brother, Ray, The Express, Notorious, The Taking of Pelham 123, The Help, Money Matters, Get on Up, and many more. She currently has four films in production status at the moment. Although she hasn't appeared in this season, we believe she's coming back at some point to rectify her actions. When Quantico ends, Ellis' career will prove to be the most elaborate out of them all.