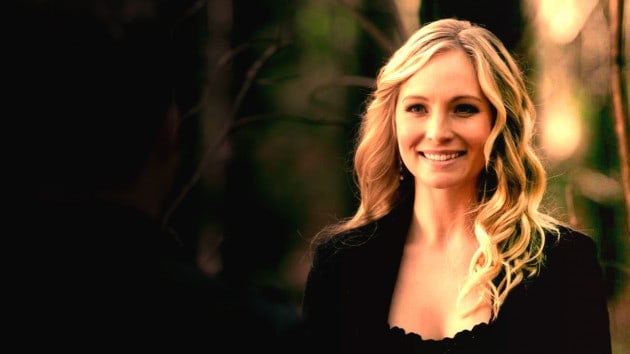 Sometimes it's hard to pick out an actor or a character that truly stands above the the rest of the cast, especially on a series that heavily relies on the strength and depth of its ensemble. However, with The CW's The Vampire Diaries, it's not hard at all to choose who the show's best character is: it's clearly Caroline Forbes. While my opinion on Caroline and the show is in no way new, it was only reaffirmed by last night's episode "Black Hole Sun," which was completely Caroline-free. That was a little bit of a problem for me, as The Vampire Diaries without Caroline is a show that I am significantly less invested in.
If you had told me back during Season 1 of the series that I would have fallen so in love with the character of Caroline Forbes that I would actually be writing an article about her, I would have called you insane. During the first season of The Vampire Diaries, Caroline was overly neurotic, way too fake, and even a little too mean for my taste. Whenever she would show up in a scene, I pretty much just instantly groan.
But then something funny happened. The Vampire Diaries came back for Season 2, and one of the first things (it happened at the end of the first episode of the second season, to be exact) it did was have Katherine kill Caroline, who had vampire blood in her system, thereby causing her high-maintenance, overly peppy, high school cheerleader self to turn into a vampire. I've said it before, and I will say it again: it was the best decision that the show has ever made.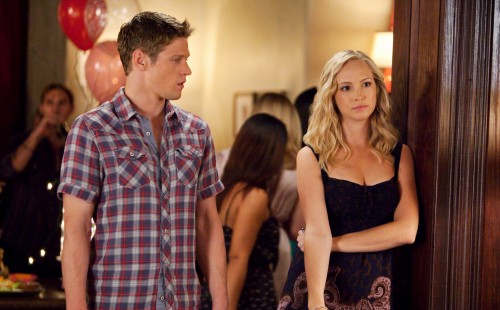 In just a couple episodes, due to her struggles with her newly acquired vampire senses and her slow-building friendship with Stefan, Caroline became the heart and soul of The Vampire Diaries. While there was always love triangle drama going on or crazy supernatural danger looming, she was the character that brought things into perspective and kept the tone of the series from becoming too overly serious, as she did her best to keep her optimistic attitude even in the most dire of circumstances.
Furthermore, Caroline became incredibly compelling, as she tried to continue her relationship with Matt while having to keep him in the dark and befriended Tyler just as he was undergoing his werewolf transformation, a bond between the pair that would soon develop into something romantic. However, the best and most interesting relationship Caroline has had isn't with any of the guys on the show but with her mom, who initially rejected her daughter when she first discovered she was a vampire before eventually coming around. The acting from Candice Accola in those scenes (in which her mom was so disgusted with her that she asked to be compelled to forget that her daughter was a vampire) perfectly captured Caroline's pain and heartbreak, as she brought real, authentic emotion to the outrageous supernatural circumstances that her character found herself in.
And that's why Caroline is so great–because of Accola. Although the writers are still giving Caroline solid material (her speeches to Stefan in the past two episodes, for example, have been very well-written and very in character for Caroline), it all goes back to Accola's performance; she is the unsung hero of The Vampire Diaries. Accola may not get the credit or attention that some of her co-stars receive, but she has been essential in forging Caroline into such a great character and has been a key ingredient to The Vampire Diaries' success over the years. Both Accola and Caroline keep me watching the show, because even when The Vampire Diaries isn't at its best, I know that they both will be.
Photo via The CW