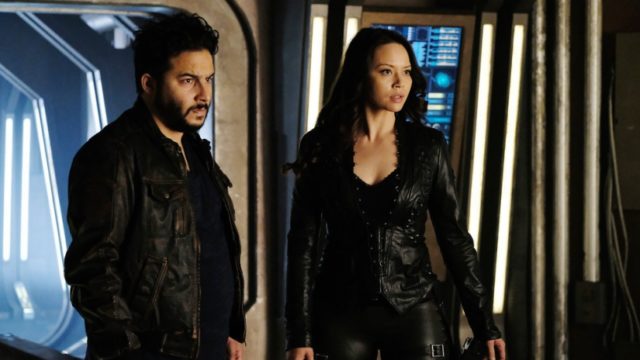 Believe it or not, but fans can actually affect whether Dark Matter comes back on the air or not. You've got to remember that TV execs and directors are not just creating shows to please themselves. The effort to push one show after another is to please the people that are watching, meaning that the desire of the fans to see one thing or another actually matters. The voice of the fans is something that execs need to listen to even if they're doing well since it's the fans that have allowed them to keep their position and experience such an upswing in profits. If not for the fans then there's no point in making TV shows. If there are no TV shows then fans will eventually find something else to watch or do.
One thing that any good director or executive needs to know is that fans don't need TV as much as many people think. There was a time and point before the TV that people would do other things such as read books, go outdoors, and do any number of things that didn't revolve around a television. Even with the advent of the TV people still tend to get outdoors and experience life rather than sit down and binge-watch for 24 hours a day. A lot of people won't even turn the TV on until a certain time of day simply because there's too much to be done. Execs need to understand that if they want fans to watch shows like Dark Matter then they need to 1) make the show engaging enough and entertaining enough that people will want to sit down and watch it, and 2) they need the fans to keep their network relevant, the fans don't need the network to keep their lives relevant.
So yes, the weight of a fan's influence is a lot more important and should be able to get a show such as Dark Matter back on the air. In the past this hasn't worked as well since the TV networks have casually disregarded the fan input and done what they've wanted to do. This has been allowed largely because fans had no real idea just how big their influence was or that it could be made to count for something. Once that knowledge was gained it became apparent that some fans would use it to their advantage.
Any show will suffer if there aren't enough fans to support. A network will suffer if those same fans seem uninterested in anything that is brought to replace their favorite show. Networsk that don't see fit to adapt tend to get left in the dust, revamped, bought out, rebooted, the works. There's no point being a network executive if you're going to disregard the will of the people when they desire to see a certain show brought back to the lineup.
Fans of Dark Matter would be wise to realize that their voice and their vote does matter. It's time to use that influence to its greatest effect.
Save
Tell us what's wrong with this post? How could we improve it? :)
Let us improve this post!