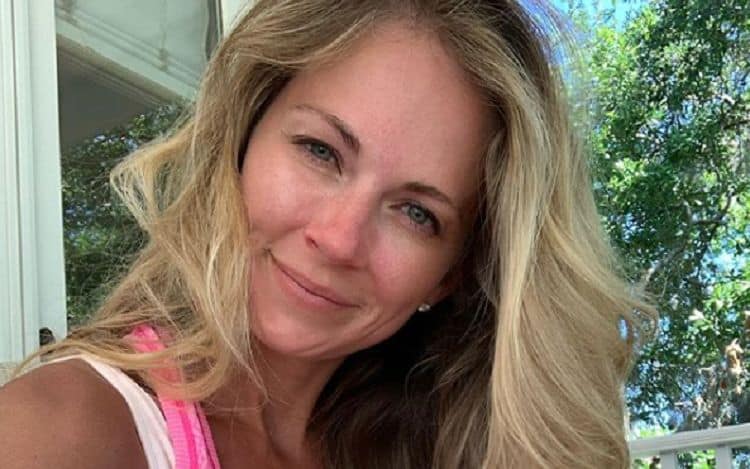 The wealthy society of Charleston, South Carolina has been on the public eye ever since Bravo TV's show Southern Charm premiered in 2014. Now 6 seasons later, fans are still enjoying the drama, enjoying the affluence, and enjoying the characters. Cameran Eubanks has been in the show as a main cast member since day one, and she's actually one of the only three that's last that long on the show. It's a testament to just how well Eubanks fits into Southern Charm. If you've never seen the show or heard anything about Cameran Eubanks before, here are 10 things that you should know about her.
1. Background
Born on November 21, 1983, the 35-year old reality TV star was born in Andersen, South Carolina, which is over 200 miles northwest of Charleston. Cameran grew up with her parents, Robert and Bonnie, along with her sister, Cayce. Her life changed dramatically after her parents divorced when she was still in high school.
2. Reality TV
Eubanks is not new to television. In fact, she's been seen on other reality shows such as MTV's Real World: San Diego, The Challenge, and Watch What Happens Live.Over the years, she's gathered a handful of fans that have followed her through her television appearances. Now that she's been a staple on Southern Charms, she's likely to get more projects in the future once the show has run its course. Eubanks definitely has the charisma for it, and whether she'll pursue television in the future or not would be interesting to see.
3. Prankster
It's difficult to imagine just by looking at her, but Cameran Eubanks has been described as a prankster multiple times by those who are closed to her. She may appear to be graceful and demure, and she may constantly have the best behavior on screen. But to her friends, she's the girl to watch out for. Cameran likes to joke around and she likes to make her friends laugh.
4. Net worth
Cameran's current net worth is at $1.5 million. Apart from being on the Bravo show, Cameran is also working as a real estate agent in Charleston. Her current wealth is an accumulation of her TV appearances and her income from real estate. It's definitely not a bad way to earn that kind of money. Given her good sense of self, it's likely that her net worth will only increase the more time she spends in front of the camera.
5. Social media
Eubanks is pretty active on social media and she's amassed quite a following on that as well. After so many years of watching her on television, her fans began following her on social media as well. While she keeps an active profile on Twitter and Instagram, Cameran does not have a Facebook page. She does, however, have 1.1 million followers on Instagram, and she's also got 186,000 followers on Twitter. This number continues to grow everyday, as more people discover who she is on and off her show. Even though she's active on social media, she still prefers to keep her life as private as she can.
6. Hyperhidrosis
When Cameran was only eight years old, she was diagnosed with a condition known as hyperhidrosis. This is a condition that is characterized by excessive sweating. Cameran's mom noticed that her eight-year old girl was sweating more than the average young child. There are many treatment options to alleviate the symptoms of hyperhidrosis–from a simple use of antiperspirant to surgery–depending on the severity of the case. Cameran's never had to do surgery, but she's definitely had the condition under control since she was diagnosed.
7. Husband
Cameran married anesthesiologist Dr. Jason Wimberly on April 12, 2014. Cameran gave birth to her daughter, Palmer Corinne Wimberly, on November 11, 2017. While Jason is constantly a feature on Cameran's social media pages, he's not part of Southern Charms at all. He has absolutely no interest in being on TV, and Cameran can't blame him at all. After all, we've all seen reality TV get interesting and crazy quickly.
8. Work history
Before she was a reality TV star and real estate broker, Cameran had a couple other jobs. There was a time when Cameran worked for Mellow Mushroom, a pizza and sandwich restaurant chain. She worked at the location in Anderson, South Carolina. Cameran also had over 10 years of experience in the cosmetics industry before she broke into a career in television. In 2006, Cameran also appeared as a host on Girls Gone Wild: Wild World video.
9. Family woes
As picture perfect as it may seem, Cameran's family life is far from being perfect. In 2012, Cameran's husband Jason was arrested for DUI. Supposedly, the doctor was out on a fast food run and was pulled over for reckless driving. Jason was clearly inebriated, and he refused to do a breathalyzer test. We're not sure how much trouble the DUI got the doctor into, but we do know that Cameran and Jason handled their problems privately and carefully.
10. Life as mom
Cameran echoes the voices of so many working moms out there–being a mother is no cakewalk. Cameran had to find balance between being a mom, her real estate business, and her TV show. Eventually, she realized that something had to give. She ended up putting her real estate business on the back burner, and she's also had to give up a lot of her personal time. One thing she's learned through her experience is that becoming a parent means giving up any selfish bones in your body. Cameran has been grateful for the blessing of becoming a mom, and she's looking forward to maybe expanding her family in the future.
Tell us what's wrong with this post? How could we improve it? :)
Let us improve this post!