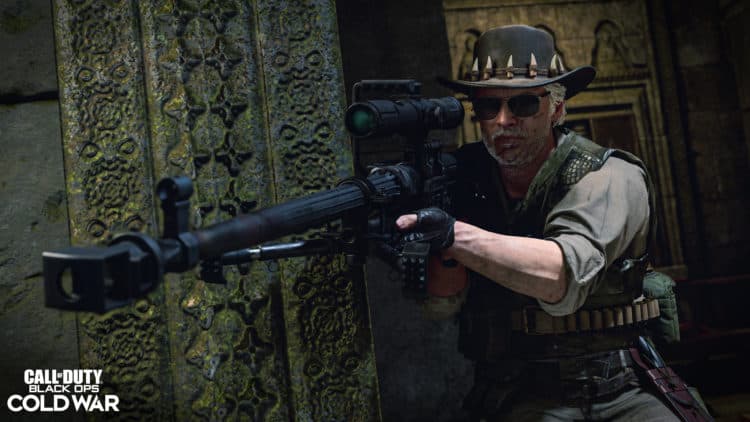 Activision has recently claimed that Call of Duty Black Ops Cold War, Modern Warfare, and Warzone may no longer fit on a 500gb PS4 and I don't understand why this is allowed. Modern Warfare had this same issue last year where it became too big to fit on a standard hard drive – players have since been able to delete game modes that they don't play in order to conserve space (at least on PC), but if Activision had the same problem with Modern Warfare, why do they continue to allow it to happen with Black Ops Cold War? Here's why I think video games are way too big and take up way too much storage space nowadays and why developers need to pull back on the amount of storage they use, just because they can.
Previous Generations
The first Call of Duty Black Ops title was available on the Xbox 360 and PS3 generation. Released in 2010, Call of Duty Black Ops required PlayStation 3 users to have a total of 40gb of available storage space. However, Xbox 360 players needed only 7gb of storage space. Fast-forward to 2020 and the latest Call of Duty title, Modern Warfare, is in the thick of a huge controversy where the game no longer fits on a 500gb hard drive. Since the massive push-back from players that were unhappy with the fact that they were forced to decide between whether they wanted to install Modern Warfare or a couple of other titles. Fast-forward yet again to 2021 and Call of Duty Black Ops Cold War is seemingly having the same issue that Modern Warfare had last year. Here's what Activision had to say to PlayStation players in a blog post, "Those who own a standard PlayStation 4 with a default hard drive of 500gb may need to make room if they have the full versions of Modern Warfare/Warzone and Black Ops Cold War with all modes and packs installed. Should you have both games installed and have kept up to date with updates, you may need to delete some unused Game Content to have a successful download and install of the Warzone patch tonight."
How to Delete Unused Content
Here's how you can delete unused Call of Duty Black Ops Cold War content on PlayStation 4, "At the main menu, press R3 to go to 'File Management.' You will then be able to delete any content you may not have played in a while. The exact content to choose can be found in the Storage Management article linked below." In order to delete content from Modern Warfare and/or Warzone, "At the main menu, press Options, select the 'General' tab, then scroll down to 'Game Installs.' From here, you can delete any content you have not played in a while."
Why This is a Problem
While Call of Duty hasn't always been my cup of tea, I do enjoy playing a good old game of Zombies every once in a while. However, after the massive inflation of Modern Warfare, I stopped playing all together as I refused to let a single game take up that much storage capacity on my PC. Eventually, when we were able to choose to delete content we didn't want to play I reinstalled the game, but still didn't play a whole lot. Relying on players not playing the content that they paid to access and then telling them to delete said content is the worst possible solution to this issue that has been plaguing all video games, not just Call of Duty (but mostly Call of Duty). Destiny 2 did essentially the same thing by removing mostly untouched content to make room for new content and even that upset a large majority of the playerbase as it is content that people paid for. However, this is a completely different story as the content that Activision is forcing players to delete if they want to stay up to date on the game isn't old content, it's not worthless, the content is less than 6 months old in Black Ops Cold War. This should absolutely not be the solution – the solution to this issue should be to downscale the size of the content you are producing, not force players to delete content from the games that they paid for. If the game was free-to-play, this would be a completely different story and I probably wouldn't be as annoyed as I am about this, but the fact that a full retail price game is so large that it's forcing players to delete content if they want to stay updated on it is ridiculous and Activision needs to change this immediately.