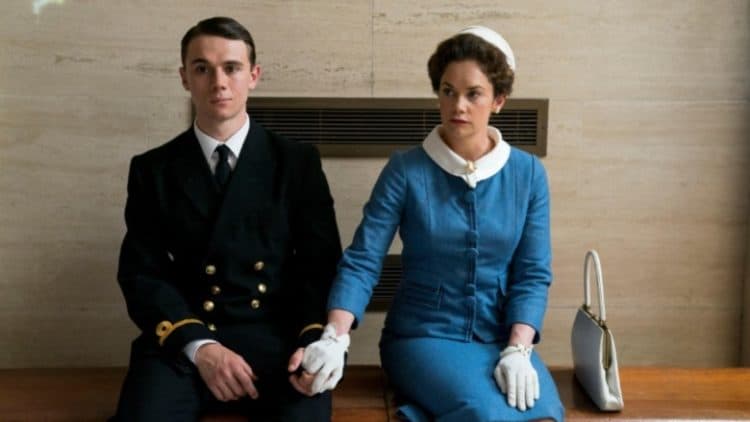 Calam Lynch has only been acting professionally for about four years, but he has managed to cover a lot of ground during that time. Born and raised in the United Kingdom, Calam has fans all over the world excited after news broke that he will be joining the cast of Bridgerton for season two. He will be playing a character named Theo Sharpe and viewers are excited to see what he brings to the show. Since Bridgerton already has a very large fan base, there's no doubt that this opportunity could be the perfect thing to help elevate his career to the next level. Keep reading to learn 10 things you didn't know about Calam Lynch.
1. He Comes From An Acting Family
Although Calam didn't always have dreams of becoming an actor, many believe that it was almost inevitable for him to eventually fall into the field. Both of his parents are actors and there are also several actors in his family. Fortunately, this means that when he did decide to pursue a creative path he didn't have to worry about being misunderstood by his loved ones.
2. He Studied At Oxford
Prior to getting into acting, Calam was studying at Oxford, however, drama wasn't his focus. During an interview with You Must Create, he discussed his time at Oxford and said, "I studied Latin and Ancient Greek which has actually given me a lot acting-wise. Lots of people underestimate its timelessness. I'm constantly amazed by how relevant it is. Take a show like Top Boy, which I love; the second series reads like pure Greek tragedy."
3. He's Not Really Into Social Media
After it was revealed that Calam will be in season two of Bridgerton, there were probably a lot of people who flocked to social media to learn more about him. Unfortunately, however, they wouldn't have found much. While he does have accounts on Twitter and Instagram, he doesn't post very often.
4. He Loves Soccer
Long before Calam got into acting, his attention was focused on sports. He has always loved soccer (football), but it's not for the reasons many people would assume. Calam told You Must Create, "one of my favourite things about football is the narrative, the drama."
5. He Has Some Theater Experience
Over the last few years, Calam's TV and movie roles are what has gotten him the most attention, but he's also found some success on the stage. According to his resume, he has been in two professional plays: Wife and Much Ado About Nothing. Calam is dedicated to continuing to act across all three mediums (film, TV, and theater), but he's hoping to take on more on-screen projects in the coming years.
6. He's A Dog Person
There's something extra special about the bond between humans and their pets, and Calam knows this from personal experience. He may not post on Instagram often, but Calam did make a point to share a photo of him and his dog. Unfortunately, he didn't provide any details on his fur baby, but it's clear that he's a dog lover.
7. He Was In An Episode Of Derry Girls
In 2019, Calam was in an episode of the popular series, Derry Girls. Although he was only in one episode, he had a great experience and felt welcomed by the cast. The opportunity was even more meaningful for him because his grandmother, whom he never got the chance to meet, was from Derry.
8. He's Worked With Disney
Working with Netflix isn't the first time Calam has collaborated with a huge name in the entertainment industry. In 2020, he was part of the Disney+ film Black Beauty. Not only did he get to work with Disney on the project, but he also acted alongside Hollywood legend, Kate Winslett.
9. He Likes To Travel
There are so many beautiful places all over the world, and Calam wants to be able to see as many of them as he can. While there are now more ways than ever to see videos and photos from different places, nothing compares to traveling. Calam enjoys getting the chance to visit and explore new places, and his career as an actor has allowed him plenty of opportunities to do just that.
10. He Has Some Advice For Aspiring Actors
Calam has been fortunate to have parents who are able to offer him advice about acting. Now, he wants to share that advice with others. According to Independent.ie, Calam said, "I remember my dad saying that you can't just want to be an actor, you have to need to be one. I buy that. It can be a difficult, unpredictable job but if you know you're good and you work hard I think you'll get what you want."