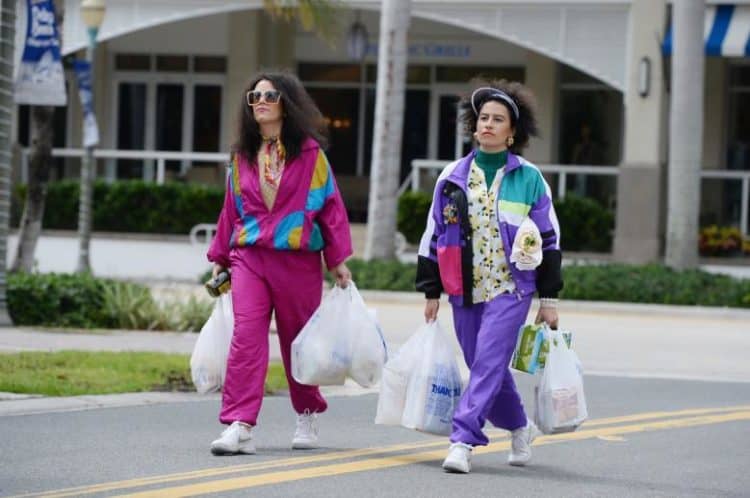 Before you ask why anyone would want anything that was one an outfit or a prop on Broad City let's just be fair and say that people do collect some truly weird things. In all fairness though the money raised at the auction for the items that they've donating to will be going to a worthy cause. The money will be going to an organization known as Lemontree that specializes in providing low-cost meals to NYC families that are much cheaper than store-bought groceries. So far the duo has been letting go of various outfits and props that people seem to want and it's fair to say that the money hasn't been just nickels and dimes as the show has generated some buzz and is among those that people might see as provocative and even innovative in a way. Those that don't get the show or don't fully understand why it's popular are likely those that don't watch it and possibly think that it's not worth much from an entertainment standpoint.
That being said there's a broad spectrum of entertainment when it comes to what's available on TV and the general idea for this is that every last person has a chance to find something that appeals to their nature and is able to satisfy their sense of humor in one way or another. Broad City is kind of an odd show to be sure but it makes some people happy and that's reason enough to keep it around. There are some items that are going on auction like a strap-on and a vibrator that seem to be kind of suspect but what's more suspect is that someone is willing to buy it for reasons that a lot of us would probably be happier not knowing. It's not likely to be anything sick or twisted, we hope, but instead just a serious quirk that allows someone to value the item knowing that it belonged to someone that was on TV.
The platform that celebrities have allows them to do a lot of great things like this and give back to people in a way that doesn't ask for any type of reward save for a lighter heart and a sense that they're helping to contribute in some way to society. The intrinsic value of knowing that you might help to change someone's life is enough for a lot of people when it comes to thinking that they're doing some good for people. That's why the items being put on the auction block aren't really important, as the fact that they're bringing in a few extra dollars is the most important part considering that people need and can use the money that's being raised.
So much talk and gossip goes into moments such as this that it's hard to see any positive to making an announcement about it anymore, as the wonder that might circulate as to whether Lemontree is really getting the money or if the money is really going to the purpose that it's meant for is one that has been in the back of many peoples' minds for years. The faith that it takes to believe that charitable organizations do in fact use the money the receive for its intended purpose has been widely damaged thanks to the actions of a few throughout the years, but it's important to keep the faith still since many celebrities and average folks have been giving to charities again and again in an attempt to help those that are in need and to make life better for those that are trying but still falling short of the mark. By trying to lift others up you do manage to make yourself feel better and even a little more important, but you also manage to change a life and make certain that those people who could make a difference in the future are given a chance. The whole act of giving charity has been questioned more than once in the past as it seems like a giant scam at times to remove mass quantities of money from unsuspecting people that are honestly trying to change the world in some way.
But once again, faith is important and it's needed in a way that can't be ignored as many upon many families these days are feeling the pinch and are struggling to provide for their households in a number of ways. This auction is something that is designed to improve the lives of those who will benefit from the money earned, and will be given a better chance to feed their families thanks to the selfless actions of the two actresses that are involved. It's hard to know just how much the items are going for, but taking into account that some people that call themselves collectors are willing to pay any price for what they want, it doesn't seem like anything will go cheap.