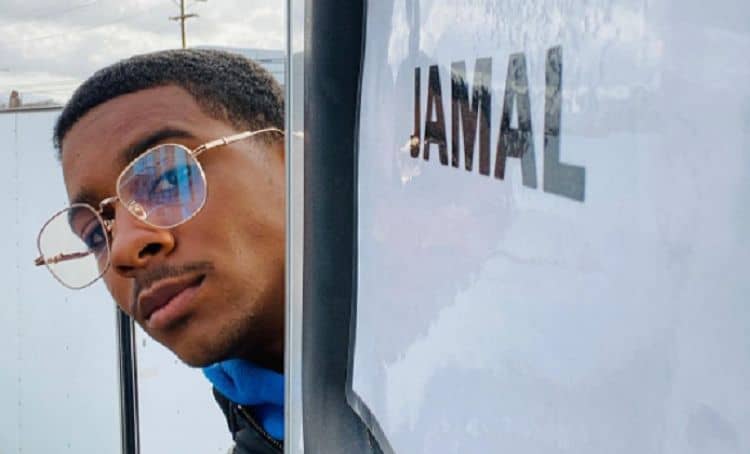 Many actors spend several years waiting for their big break to come through, but Brett Gray struck gold pretty early in his acting career. Not only did he make his first on-screen appearance in 2018, but that was also the year that he was cast in the Netflix original series On My Block. The show went on to be a huge hit and it catapulted Brett's career along the way. Although the show is getting ready for its fourth and final season, it doesn't mean that we've seen the last of Brett. Now that he's laid a strong foundation for himself, there will likely be plenty of other opportunities for Brett in the future. Here are 10 things you didn't know about Brett Gray.
1. He's A Philadelphia Native
Philadelphia is one of the most famous cities in the country and it's been home to lots of incredibly talented people. Brett Gray is yet another person who can be added to the list. He was born and raised in the city and it was there where he fell in love with the art of performing.
2. He Started Acting In Elementary School
Most elementary school kids don't have anything on their minds other than playing and taking naps, but when Brett was in elementary school he has already discovered his passion. Brett told The Fader, "I did my first professional show when I was seven, at the Academy of Music. You could not tell me that I was not the lead of the show. That was really the beginning of it all, just having the experience of going to class and working on something and then doing it every night in a show for the first time ever. "
3. He Has A YouTube Channel
Tuning into On My Block isn't the only way you can catch a glimpse of Brett on your screen. He also has a YouTube channel where he's posted a variety of videos including behind-the-scenes footage from the show. In addition to having 75,000 subscribers, Brett's channel has 2.4 million views.
4. He's A Musician
Brett's work as an actor is what he has become most widely known for, but that isn't the only area of his creativity that he's shared with the world. Brett is also a talented singer and songwriter and he's been working hard to establish a foundation for himself in the music industry. In April of 2021, he released a project called Blue Live Recordings.
5. He Was In An Episode Of Law And Order: SVU
Since Brett has spent the majority of his career working on On My Block, he hasn't gotten the chance to be a part of many other projects. However, his resume still includes some pretty cool appearances. In 2018, he appeared in an episode of Law and Order: Special Victims Unit. He was also in an episode of Chicago P.D. in 2019.
6. He Loves Fashion
Not only can you always count on Brett to keep people entertained, but you can count on him to look good while doing it. Brett has a great eye for fashion and he has a unique sense of style. He loves getting the chance to express himself through clothing and he isn't afraid to take risks to make a bold fashion statement.
7. He Wants To Get Into The Business World
Brett has already accomplished lots of impressive things, but he isn't finished yet. During an interview with Euphoriazine, he said, "I'd love to try my hand at something entrepreneurial– develop a product, business, or service. To be at the founding level of an idea that can take flight. That's in the cards somewhere."
8. His Dream Is To Play The Joker
Almost every actor has at least one role they've always dreamed of playing, and Brett is certainly not an exception. He told Essence, "My dream role would be The Joker, a Black Joker. I really want to play strong, weird complex roles. I would love to change the image of Black men in the industry."
9. He Has Some Things In Common With His Character From On My Block
Actors often find themselves playing characters they can't relate to at all, but that hasn't been the case for Brett in his role as Jamal. The two actually have some things in common. Like Jamal, Brett is the kind of person whose always willing to go the extra mile for his friends and he always has their best interest at heart.
10. He's Very Adventurous
Brett may work hard, but he also knows how to play hard when the time comes. Brett loves trying new things and he's always down for a good adventure. Whether that be traveling or trying different foods, Brett is all about making as many lasting memories as possible.