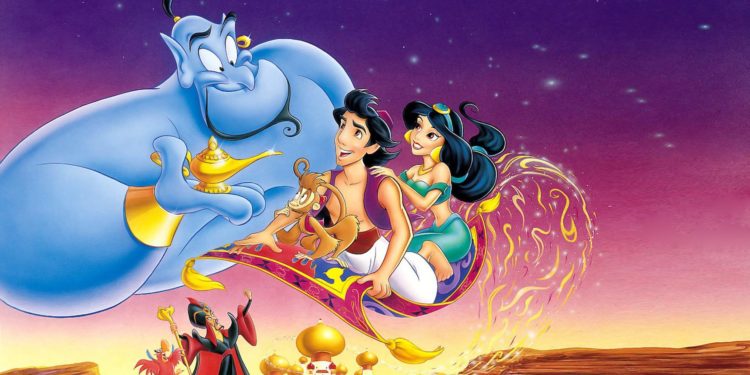 Keep in mind they've been accused, they haven't yet been found guilty of inflating their revenue, but if Disney was found to be making something out of nothing then it could go very bad for them since the illusion of being one of the absolute most successful corporations in the world could burst like a soap bubble if investors continue to get scared off. Bethany Guerrero of ScreenRant has reported that a former employee of Disney was fired when she kept filing complaints as to the company's immoral practices in disguising just how affluent it really versus how much revenue it claimed was coming in. It seems kind of dodgy to simply fire someone for voicing what might be valid complaints, but without knowing the whole story it's kind of hard to know where to stand as well.
Let's just say that even for a corporation that is known to cater to children and grant them fantasies and entertainment that is beyond imagination at times, Disney has seemed a bit shady throughout the years every now and again. They aren't beyond reproach but if they are inflating their revenue and claiming more than they're actually making it still begs the question of what kind of practices they're using to stay on top. There are obviously many ways to do this that would confuse the average Disney viewer in a variety of ways since business is at times a maze that's designed to keep people in the dark and well away from ascertaining the true, big picture that corporations seem to covet. But the idea here is that Disney has been 'cooking the books' for so long that they've been able to convince people that they've been making billions more than they actually have. There are a lot of arguments to go on that might dispute this since one has to wonder how they pay such exorbitant amounts to their actors and how they continue to produce such expensive and impressive content, but there are likely ways around this that many of the higher-ups known and use on a regular basis to make it seem as though Disney is a corporate when in truth they could be no more substantial than one of the floats that is seen in the annual Macy's Day parade, all wind and little to no substance.
Even Francine Mckenna from MarketWatch seems to find it kind of disturbing to think that Disney might not be on the up and up since firing an employee that brings to mind a financial situation such as this is tantamount to covering something up, be it embarrassing or out and out illegal. No one wants to believe that one of the biggest corporations in the world is doing something wrong since quite honestly a lot of us do depend on them for one thing or another, especially now with a good part of the entertainment industry being firmly under their influence. In recent years it's been easy to note that Disney has taken over quite a massive chunk of the entertainment industry, which means that unless you're willing to shun the corporation and find your entertainment elsewhere, it's still possible after all, then you might need to bite your lip and hope that you can pick a moment when they're at their most vulnerable to join others when it comes to demanding that they play by the rules along with everyone else. Otherwise Disney's bound to just laugh and keep on rolling forward as they've been doing, with the employee that was terminated being just one among many instances they're willing to undertake in order to prove that they're beyond suspicion.
Shareholders aren't quite as convinced however as it would seem that a few heads do turn when it comes to making an announcement that a major corporation might be getting away with illicit dealings that are a big no-no in the business world. The tough thing is proving it however as the unfortunate employee found out to her dismay. Whether or not this will affect her ability to keep working in her field is kind of hard to say, but think that Disney might try to blacklist her is something that seems to happen more in the movies than in the real world. Still it does raise a big question as to why Disney would simply get rid of her and not try to convince her that what she'd found wasn't accurate or even worth thinking about. Conspiracy theories are no doubt already popping up since that's the nature of the human race, if we can't explain it then there must be something more sinister behind it. The only issue here is that it might just be that way when all is said and done, though at this time it's hard to say for certain.