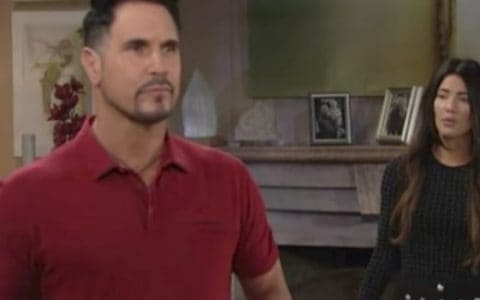 The Bold and the Beautiful fans are wondering a few things. As Hope and Liam share a kiss, we wonder if there is something that Steffy might discover about this. She's also planting one on him soon, and we think that this might mean she's got some serious love for him. But she will find out — sooner rather than later — that he is really in love with Hope, and she will know that their future will not happen.
She won't be happy with Hope. She has asked Hope time and time again if she's been developing feelings for him, and she's been lying to Steffy the entire time. And that's not good news, either. She's been lying, and that's not something she should do. But what she shouldn't have done more so than lie is spend so much time with Liam on the pretense that she was telling him all the reasons that he should be with Steffy.
And now that she knows those two have feelings, how much longer will it take for her to find her way into Bill's arms once again? She's not someone who can be alone. Steffy is a lot like her father's wife in that she cannot be alone. She has to have a man loving her all the time or she's just not happy with her own life. She's miserable alone, and finding a time to be herself is just not what she wants to do with her own life.