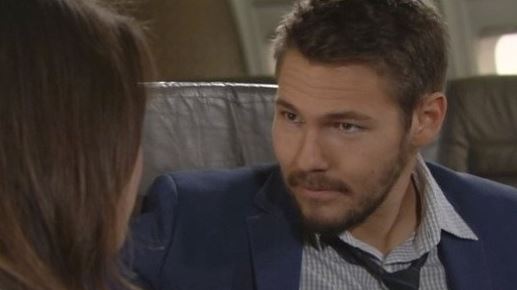 The Bold and the Beautiful fans are worried about the baby that Steffy is carrying. Does the baby belong to her husband or her husband's father? After all, she was with both of them the same time as one another, and she's not entirely sure. There is going to be some major baby daddy drama as this unfolds, but we have a very good reason to believe that this is going to be the kind of situation that works itself out really well. We hear rumors there is nothing for Steffy to worry about because this baby is going to belong to her husband.
But that's not going to stop her from worrying. She will wonder. She will worry. Her father-in-law will wonder. And things will become far more complicated than she ever imagined they might become when she made such a stupid decision. We do want to know what she was thinking when she made the decision to sleep with Bill and not use protection. Was she even thinking? The fact that she was in that bed with that man in the first place tells us she was not thinking.
But she's not a stupid woman, so she should have protected herself. She's going to be panicked beyond control over this entire situation and we are going to wonder if there is anything we can do about it. We are going to wonder if there is a chance she can get her life in order or if she can get things back to normal.