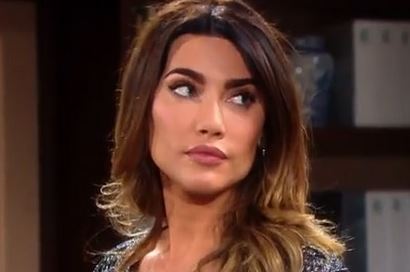 The Bold and the Beautiful spoilers tell us Steffy is not done hating on Sally just yet. We thought there might be a bit of a workflow here that might come into effect when they both focus on their own lives and stay out of one another's, but Steffy can't just let things go. She likes to get her way, she likes to be in control, and she likes to make sure everyone knows she's in charge in every aspect of her own life. We are going to learn this week that Steffy has come to terms with the fact that Sally and Thomas are in love. She's accepted it.
But she still doesn't like it. She's going to make sure her brother knows Sally is using him because she needs his money and his power to help her get her business off the ground. She's not, and we all know that, but it doesn't exactly make things easier for he and Sally to live with. Steffy wants to make them as miserable as she possibly can, which is never good.
Sally is going to argue this point. She's not using Thomas, and Steffy is going to remind her of all she did when she was taking designs from the company and lying to him. We don't know what might happen here, but Steffy is going to make it quite difficult for everyone to handle what is going on in this relationship.