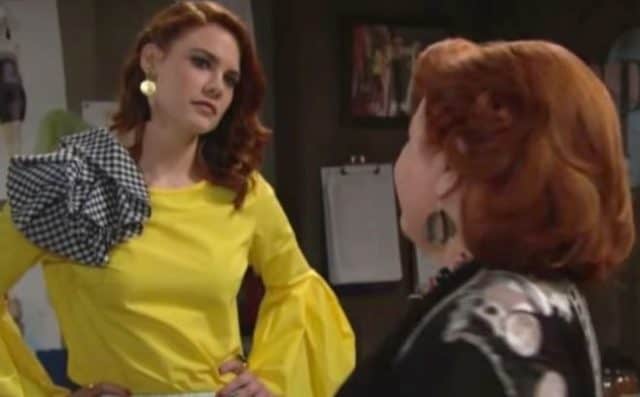 The Bold and the Beautiful fans seem to have a struggling opinion of Sally. Sometimes she comes across as strong and likable, like she wants to do the right thing but her fear of upsetting her grandmother is too much for her. Other times she comes across as a heartless shrew who will do anything to get ahead in the fashion business but actually work hard and make things happen. She's a character people are making their opinions known about, but she's also one people are forming opinions about at a slower than typical pace. She's a major story line right now, and so is her former relationship with Thomas.
She's struggling right now, trying so hard to forget that her relationship with Thomas is no longer something she is involved in. She's not having an easy time of it, and it's not like they were even together all that long. She just met him, they just began seeing one another, and they just decided to end things. It's a shocker to her, but it's a relationship that was pretty new. She's upset, and she's losing focus on anything else in her life as a result.
Shirley let her granddaughter think that she might be able to listen to her and help her with the heartbreak she's feeling, but that's not at all what she wanted to do. She wanted to have a reason to tell her granddaughter she needs to just move on and get over this young man and focus on the business. Sally thinks her grandmother has her best interests at heart, but all she cares about is making sure Sally does what she wants, when she wants. She wants her to be her on personal slave to the business, and she's willing to let her granddaughter forgo her own happiness and her own future so that she can steal designs and help her make the business a success. She seems to have no idea what she's asking of her granddaughter, or else she seems to not care at all as she moves on with her life.