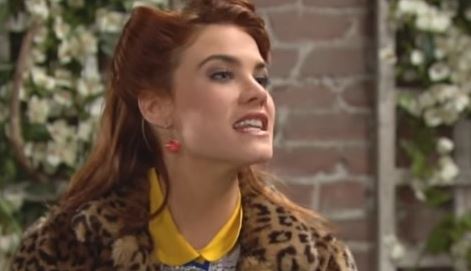 The Bold and the Beautiful fans know family means nothing when it comes to money and power, and everyone on this show has proven that time and time again. Everyone is always touting the importance of family, but every single one of them will turn on their own family in an instance if it means more money or more power to get what they want. It's just how they are. But right now they're all about family as the Forresters work together to take down the Spectra family, and it's coming at a big price for Sally. She's instantly regretful of her decision to do what her grandmother tells her to do, and now she's suffering more than anyone else on the show. She's the one losing everyone and everything, and she's hating every second of it.
We finally get to see that Thomas and Sally will get together to discuss their issues. It's been a long time coming now, and many things have happened since they decided to end their relationship. It's going to be a very emotional moment for them. Sally is going to admit to him that she was so happy to relaunch her business in a way that was beneficial to her, but that she has to do something else in her life. She will tell Thomas she thought her business was the most important thing and that her success outweighed anything else, but that she was wrong. She will tell him that she found something so much more important in the end, but it's too late for them. Thomas won't hear it. He's not happy that her success came from the theft she committed against his family.
He's not going to give her another chance, and he's not going to stop his family. It's too late for them, but is there a chance that the lesson she learned is all she really needed out of this? Is this the moment Sally realizes that some things are more important than the success of her business and the dirty dealings her grandmother wants her to engage in? We hope this is it for her in the road to dirty work, but we don't know if it is. There's so much more to this story than we currently know.