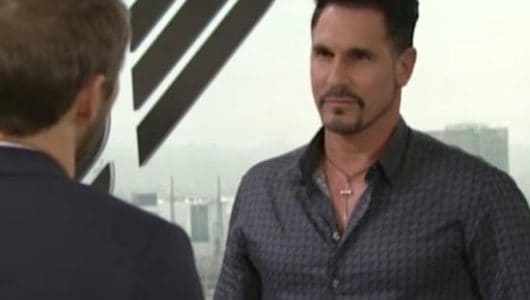 The Bold and the Beautiful fans are going to see Bill make a decision. There will be a few people more than a little surprised by it. He's shown his choices when it comes to Brooke, and he makes the surprising decision to just end the marriage and be done with things. And this is not something anyone saw coming. Not only will there be no problem here, it will be shocking to everyone. You see, when he's presented with the papers, he will just sign them.
Brooke, Justin, Ridge, and everyone else will be shocked by this decision on Bill's behalf. Well, that's not entirely true. You see, there will be a few people not at all surprised by this. Liam won't be shocked. Steffy won't be surprised, and Katie and Wyatt won't be shocked. However, others will and this is where they will be begin to wonder if he's met someone news.
And he has, but it's not someone new. It's his son's pregnant wife, but that's not something this particular group of people know about just yet. They will soon, of course, but there's not much anyone will do about this right now. It's not going to come as a surprise to anyone that he'd do something like this, but it will infuriate people to the point they can't even function. That all begins with Ridge. He can't handle it, and he can't even deal with the fact his own daughter is with this man.