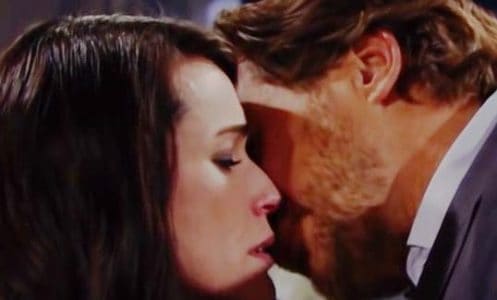 The Bold and the Beautiful fans aren't surprised to see Ridge and Quinn becoming even closer now that Eric has decided he's no longer remaining married to her. But we are a little bit surprised that Ridge decided to give up his serious quest to make his family love him again so fast. Of course, hearing all the horrible things his own father had to say about him a few days ago might have made him change his mind about wanting to bother with his father after all.
Now he's risking his relationship with his daughter by becoming closer to Quinn. It might be natural for these two to become closer because they are going through the same thing with the same person, but is he really going to risk the few relationships with family he has left? His father already disowned him and made it possible for him to move on, but what about Steffy? She's not going to be happy about this entire thing.
We think that this is a bad idea, and these two have no idea. Ridge might know it's not a good idea, and Quinn doesn't care. She has no one left in her life but her son, and he's not entirely interested in who his mother is bothering with in her personal life. It might mean big things are happening in this little community, and we can't wait to see more of it. This is going to be a mess, and we just know it.