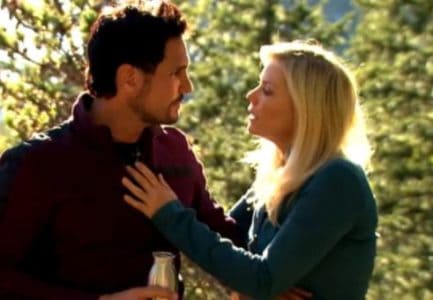 The Bold and the Beautiful fans know that Bill is not doing what he needs to do to fix his marriage to Brooke, but he's too late to try now. When he realizes that his own son and Sally may have been in the building when he set off the explosives to level it, he loses it and turns to Brooke. However, she's already made the decision she wants to make and she's just not going to be there for him the way he wants her to be there for him. He has some serious issues of his own to deal with, and that means he's going to get to hear her side of things.
Instead of being the supportive wife he assumes she will be, she tells him in no uncertain terms what is going on in her life versus his life, and that might mean big news. She's done with him, not sympathetic to him at all, and he's not prepared for what she has to say. And this is the end of them.
She knows that his decisions are the reason he is always in such a bad place in life, but she doesn't have a problem with the fact that he is continuing to make them so long as she doesn't have to be part of them. She's decided it's time to go, and this is just another situation he is finding he can't handle on his own. He's not sure what to do with this.