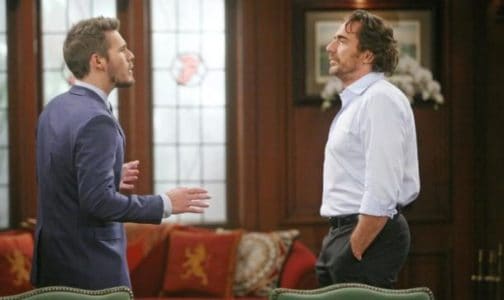 The Bold and the Beautiful fans can see that Ridge is not about to let this go. He will fight for his daughter all day long, and he is continuing that situation today. He's going to make sure that he can tell Liam that he's sure that Bill is setting them up and that he is meant to be with his pregnant wife and not the woman he has not seen in years. Ridge is adamant that he will make this right for his daughter, and we are not surprised by this at all.
He will do anything and everything in his power to make Steffy happy and get her life back on track, but that doesn't mean that Liam will hear him out. He's decided that he must believe all that is happening in front of him, and we are a little bit surprised that he is not going to listen to Ridge or even entertain what he has to say. After all, we all know that Bill is always behind things that go wrong in Liam's life, and the fact that Liam refuses to see that right now is a total shock to all of us.
And we are not going to be there to find out that things are going wrong at all. We are not going to find that things are going Ridge's way as he tries to convince his son-in-law that he needs to stay married to his daughter. He isn't going to hear what Ridge has to say, but we do predict that there is a good chance Brooke will hear what Ridge is up to.
And we imagine she will not be happy that Ridge is trying to break up her daughter's engagement to Liam even though he's trying to actually save his daughter's marriage to Liam. Things are really just never what they seem around here, and we cannot focus on anything other than how much this is falling apart for all of them. Consider this day yet another nail in the lid of the coffin that is Ridge and Brooke's marriage.