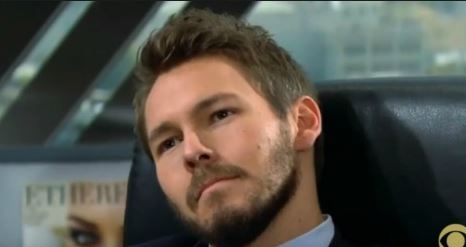 The Bold and the Beautiful fans will see that things are going to take a turn this week. Liam has been on the verge of making things with his wife work, but things are taking a much uglier turn than she imagined. Steffy finally thought that things might change between them and they might have a chance at being together again, but she's going to see that her husband has changed his mind in a serious way. He's not interested in working things out with his wife anymore, but he suddenly seems to want to be with Hope.
We can all guess where this is going. Liam's finally realizing that he will go to jail and miss out on the life of his baby if he doesn't do what his father suggests he does. And that's not what he wants. He will do whatever it takes, even if it means choosing someone who is currently in second place to him.
And that will crush Steffy to the point that she cannot even handle it. She won't have much to say other than that she's just horrified by this entire situation. And we can't say that we blame her too much. She's in a bad place, and things don't seem to want to work for her. Can she get over this and watch as her stepsister continues to steal her husband right from under her nose even after all the promises she made to Steffy about not doing it?