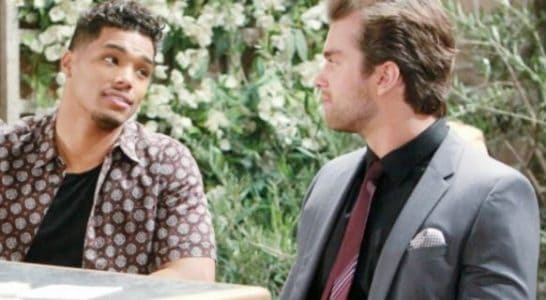 The Bold and the Beautiful is back, and it's good. It looks like Ridge and Eric are finally ready to get over whatever's been bothering them to work on their relationship. Ridge has been so upset over his father's marriage to Quinn he's not been able to think straight. These two will sit down and talk it out, and it's going to be a very hypocritical conversation now that Ridge and Quinn are involved in a manner. Eric is going to let Ridge back into the business, and it's all going to work out according to her plan. No one seems to have caught on to what's really going on, however, and she's going to end up getting it all done her way without much issue.
Steffy, on the other hand, is not thrilled to find out that Ridge is going to be her partner at the company. She wants to know why her position is one she now has to share, and she's not happy about the situation in the last. She's going to require more time to work on her issues with this one, and she's going to learn to approve of the new appointment. She's not entirely happy about it for reasons that aren't selfish, however. She has a few things on her mind she wants to work out, and she's not going to get a chance to go that until she's thought it over.
Zende and Thomas aren't exactly sympathetic to her as they've been left out and have no real connection with the powerful positions in the business. Zende is also looking for a way to reconnect with Nicole after they had such ugliness in their past. He wants her in his life, and he will do whatever it takes to make that happen. Can he get back into her heart, or will he have to find a way to work harder and find a way to make her trust him again? We aren't entirely certain where this is going to go, but we think he's going to do whatever it takes to ensure he gets back together with this one before she's gone again.