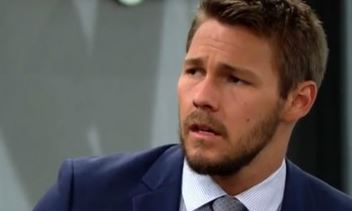 The Bold and the Beautiful fans watched as Steffy begged her husband — the one she's not on good terms with — to save her father after his own father accused hers of shooting him. But he's not listening to her, and he's not sure what he can do to fix this entire situation. The point is that he's got some own negative feelings of his own about his father, and he's going to learn the very hard way that life can be very cruel sometimes. He's going to find that things are taking a very interesting turn for him in the moment.
He has to find a way to make sure his life is improved, but he is having some flashbacks of himself with a gun near his father. Did he shoot him? Did Liam shoot his own father and then block it all out? Was he drunk or just so afraid of what he did that he managed to push it so deep down he doesn't even realize it? And he will tell Steffy.
She will not know what to do. If he admits that he did this — or thinks that he did this — to the police, they will arrest him and he will not be around to save their marriage (her hope for their future) or meet their baby and be a father. She doesn't want to take that from him, but she also does not want to see her own father go down for this as a result.