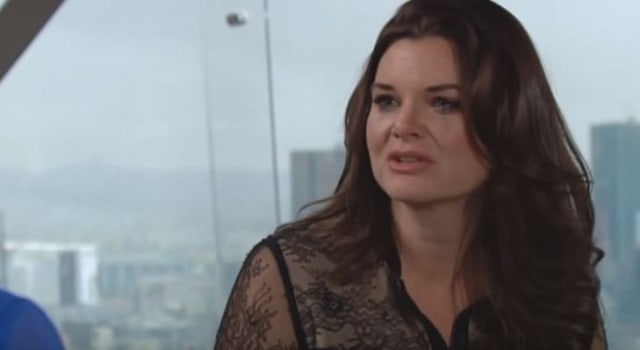 Wednesday on The Bold and the Beautiful, we will see that things are not going well for Steffy at the moment. Tuesday brought with it the fact that Quinn has contacted Ivy and let her know that something is wrong with Liam and his head. She believes it is a concussion, and she wants to know if there is anything that Ivy can do to help him. Is she going to come home? Is she going to save Liam's life and get back together with him? Additionally, what is to happen to Quinn? It seems as if Ivy knows that Quinn is up to something and isn't being fully honest with her, but will she work her magic with Liam knowing that Quinn can trust her with her secret if it means she can return to the love of her life?
Let's rewind the story a bit and remind you that there was once a time — not too long ago — when Steffy was responsible for Ivy falling down a flight of stairs, though it was not on purpose. It seemed that her relationship with Liam, to whom she was engaged at that point, changed dramatically after that since it seems Liam was never quite certain that Steffy did not try to hurt Ivy on purpose. However, they did not really have issues until Liam decided to get on a plane and head to Australia with Ivy, where she went ahead and professed her love to him. While Liam was committed to Steffy at the time, he did admit to a stranger on the flight that he still has feelings for Ivy.
On that note, we've seen that Wyatt and Steffy have seemed to move past their friendship phase into the friends with benefits phase. It's amazing how quickly Steffy has move d on from Liam, who just last week ended their engagement on very bad terms, and she has been devastated ever since. She still has absolutely no clue why Liam ended things with her; she thinks it is because he still has feelings for Ivy. It's only been a few days since the engagement ended, Liam is missing and she is cavorting with Wyatt on the beach. They surf, he compliments her, he gives her gifts and now they spend a bit of time making out. Are fans going to see something here?
Is Steffy interested in beginning a relationship with Wyatt, her ex-fiance's half brother, only a few days after he Liam breaks her heart and ends their wedding planning? It has been a few days, now, and the heart does go on, so fans might expect to see that there is something here. Quinn and Wyatt will be thrilled since this is all Wyatt wants from Steffy.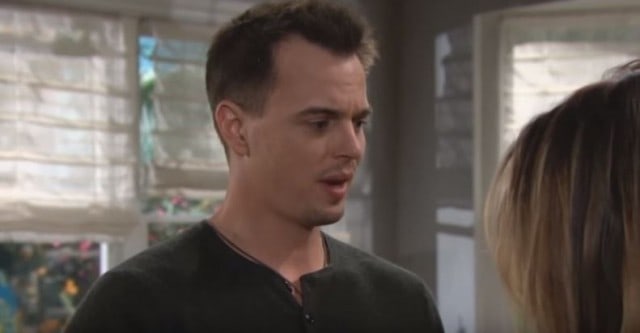 The moment we have all been waiting for, however, occurs on Wednesday's episode when Brooke and Katie argue about what Katie overheard her sister say to her own husband. She heard her tell Bill she does not want Katie to find out that Bill is the love of her life, and Katie is hurt. She is angry, furious, betrayed and hurt, and she is focusing and channeling all her anger at her sister. It's not really surprising given their history, but it seems that things really heat up between these two on Wednesday.
During their argument, Brooke will attempt to tell Katie that things are not what they seem, and she will open up to her sister. We don't know if she will let on to her that she and Bill have a long past and a history together, but we do know that Katie becomes so enraged about something that Brooke says she ends up physically attacking her and actually trying to hurt her. Will Brooke fight back or will someone come in and remove Katie from the situation to help save Brooke from her sister's significant anger? She has every right to be angry, but to what extent is her anger out of control?
Photo Credit – YouTube